Lisburn man Gareth Houston combines music and football in Germany
Lisburn musician Gareth Houston is combining his love of music and his passion for football by taking on two jobs in his new home country of Germany.
Watch more of our videos on Shots!
and live on Freeview channel 276
Visit Shots! now
Gareth, who was taught to play the flute by his grandfather Brian, was a student at Wallace High School before going on to train at the Royal Welsh College of Music and Drama, and The École Normale de Musique de Paris in France.
"I started playing flute at about six years old," explained Gareth. "I also played in a few flute bands, namely Cahard, Kellswater and Ballyclare Victoria."
In 2018 Gareth moved to Germany, primarily to study with a famous flute professor, Robert Winn, a former principal flute with the Philharmonia Orchestra.
He now has his own studio in Cologne, where he teaches the next generation of flautists.
"I'm an orchestral musician by trade, so I came to Germany because of the country's vast opportunities compared to the rest of the world," Gareth explained. "Now I run my own music studio as a freelance music teacher. However, although there are extensive opportunities in Germany, music lessons and performances don't pay all the bills."
So he decided to take on another challenge and is the first Northern Irish person to become a tour guide at the Bayer Leverkusen Football Stadium, the BayArena, in Germany.
"I wanted a side job with little to do with music, and football is my other passion," Gareth continued. "One day while scanning for jobs, I found one advertised for the club's social media account. Unfortunately, I didn't get it; however, in my application, I outlined my support for the team and said I'd be happy to do anything as long as I got to work for the club.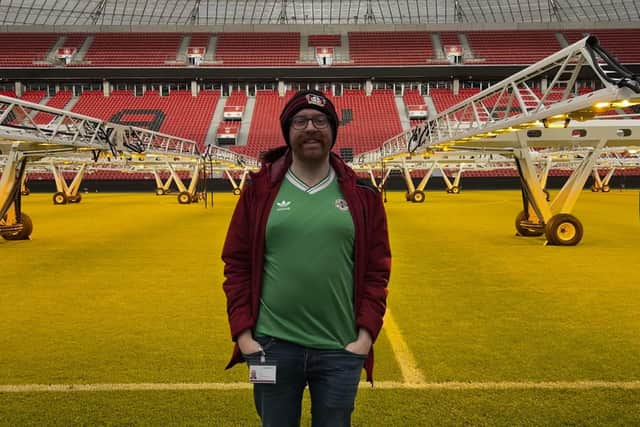 "I became aware of the tour guide position and threw my hat in the ring. I was asked to come in for an interview, and aside from the 2021 Champions League final, it was the most stressful period of my life. I'd never done a job interview in German, and although I am learning, it is not my first (or second) language.
"The job with Leverkusen is purely part time, obviously it's super cool to combine music and football in my life, one of the very few perks of self-employment," Gareth continued.
"Working at the BayArena has been one of the best jobs I've ever had. The other guides are all hardcore fans, most of them lifelong season ticket holders, and just being around people so passionate about the club is fantastic. It makes me feel legitimately honoured to be able to work with the club.
"My work with the club has been getting more significant, to the point where I've now become friendly with some of the first-team squad and have met/worked with some VIPs such as Rudi Völler and our current CEO, Fernando Carro."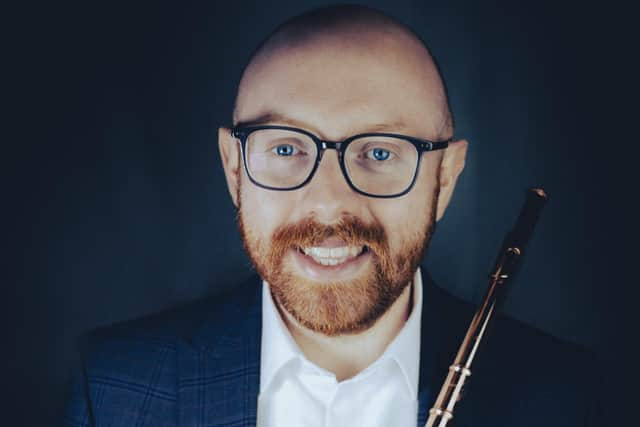 Gareth recently welcomed the GAA team Cologne Celtics to the Bayer Leverkusen stadium. Gareth is the Social Media and Social and Cultural Officer for the Cologne Celtics and was delighted to show them around the famous stadium.
"The stadium tour is genuinely an activity for the whole family and is suitable for all ages. When you come to the stadium, just make sure to ask for Gareth Houston as your guide," he added.