'Live Music Now' brings free lunchtime concerts for seniors to Roe Valley Arts and Cultural Centre
Roe Valley Arts and Cultural Centre is delighted to partner with Live Music Now for the 'Light Music and Lunch' concert series.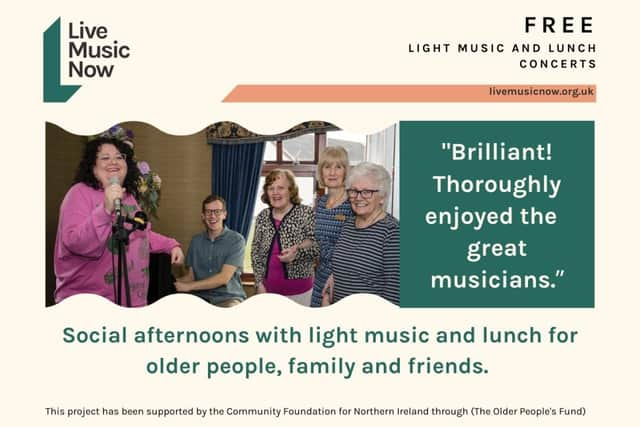 This is a great opportunity for older people and their friends to come together on Tuesday, October 3, from 1pm-3pm and share an enjoyable afternoon in the company of Live Music Now musicians.
You can expect a fantastic range of lively jigs, reels and songs that will lift your spirits and have your feet tapping. Fánaid's music draws from the traditional musicians they meet and play with at festivals and sessions throughout the country and beyond.
Each informal concert will include lunch and the chance to chat and make new friends. Tickets are free, but booking is required.
There will also be further concerts on November 7 and December 19; musicians to be announced soon. To book for any of the 'Light Music and Lunch' concerts visit roevalleyarts.com or call 028 7776 0650.