On Friday, June 16 and Saturday, June 17, at 7.30pm and on Sunday, June 18 at 3pm, there will be recitals of music by Caroline McCartney (mezzo soprano), Graham Cooper (tenor) and Peter McIlreavy (flute and saxophone).
The ensemble will be accompanied by distinguished conductor and musician Peter Wilson from Coleraine. The programme will consist of a popular, eclectic mix of light classical, opera, musical theatre and instrumental.
Caroline McCartney is a mezzo-soprano from Belfast who was the first female Director of Music of the St Cuthbert's Society Chapel Choir. Performing with the Concert Opera society, Caroline performed the roles of Belinda in Purcell's Dido and Aeneas, and L'Architecture in Charpentier's Les arts florissants. She has also performed the alto solos in Bach's St. John Passion and St. Matthew Passion. Caroline is now studying for a Masters in Solo Voice Ensemble Singing at the University of York, under the direction of Robert Hollingworth.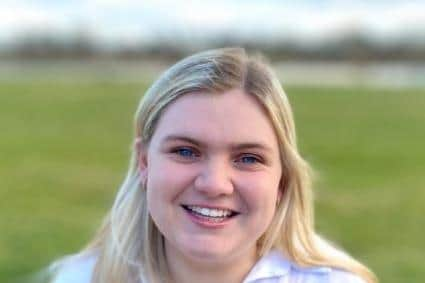 In York, she has enjoyed singing with a wide range of ensembles, and her most recent venture includes founding and directing The Kaleidoscope Consort, a group of past and present students of the University of York. She also holds a Conducting Scholarship with Cappella Newcastle.
With his warm timbre and stylish lyricism, Irish tenor Graham Cooper is already drawing international attention as an accomplished soloist. Graham enjoys a wide range of repertoire ranging from the renaissance and baroque to classical, romantic and the present day. Highlights from the current 2022/23 season include performing the role of Ferrando in Escales Lyriques' Cosi Fan Tutte in Théâtre Les Cytises, singing Bach's Cantata BWV 99 "Erschüttre Dich, Nur Nicht" with Philippe Herreweghe in the Concertgebouw Brugge and premiering James Wood's Apokalypsis in, amongst other venues, De Bijloke and Concertgebouw Amsterdam.
Graham's first staged experience was performing the roles of Prince Yamadori with Bath Opera in Puccini's Madame Butterfly and both Don Curzio and Basilio in Edinburgh Studio Opera's production of Mozart's Marriage of Figaro.
As a concert soloist Graham has convinced as the Evangelist in von Herzogenberg's Die Geburt Christi, a tour of Charpentier's Music for the Sun King with players from the Irish Baroque Orchestra, and a world premiere of Anne-Marie O'Farrell's Civil War Cantata with the RTÉ Concert Orchestra under the baton of Ciarán Crilly as well as enjoying regular performances of the standard repertoire of composers ranging from Bach to Mendelssohn.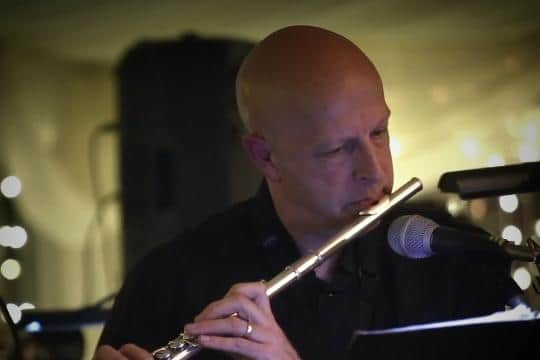 Peter McIlreavy plays flute, soprano, alto and tenor saxophones and has played in groups and ensembles in various genres of music including classical and jazz. He currently plays flute and saxophones in a Jazz Quintet "Driftwood - Jazz, Ambient, Classical, Celtic" which regularly performs at weddings, functions and corporate events providing a wide range of music.
He also plays lead tenor saxophone in a 12-piece Jazz and Swing group "The Rhythm Rascals" who have played at various venues over the years and can be seen this summer playing live at the Red Sails festival in Portstewart.
Tickets are available from Portrush Visitors' Centre (tel 028 7082 3333), Kerr Street, and can be purchased by cash or card.