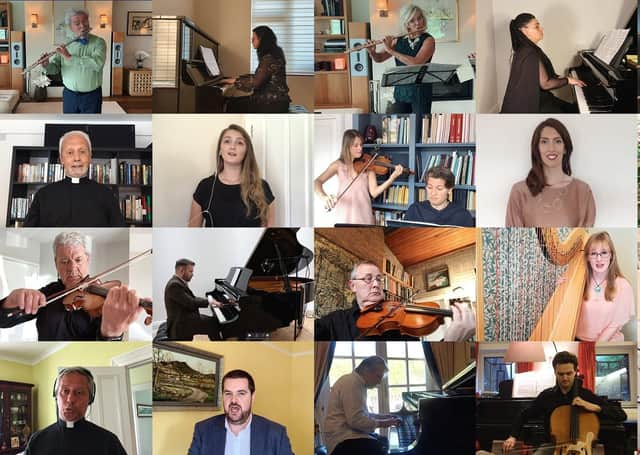 The concert line up includes Sir James and Lady Jeanne Galway, with Dearbhla Brosnan (piano), Barry Douglas (piano), Tanya Houghton (harp), The Priests, Ruth McGinley (piano), Francesca Dego (violin) and Daniele Rustioni (piano), Ulster Orchestra Musicians: Tamas Kocsis and Michael Alexander (violins); Philip Walton (viola); Charles-Antoine Archambault (cello); and Chris Blake (oboe), and Northern Ireland Opera performers Ben McAteer, Ellen Mawhinney, John Porter, Dawn Burns with David Quigley (piano).
The event will be hosted by Sean Rafferty, Patron of Northern Ireland Opera and has been developed from an original idea by Belfast musician Richard Yarr.
Each performance has been recorded 'at home' and the full concert, which will last around an hour, is intended as a tribute to NHS and frontline workers.
Northern Ireland Opera expresses its gratitude to all of the artists who have generously donated their services.