Steinbeck's Roe Valley connections celebrated as entries open for Dust Bowl Photographic Competition 2024
Roe Valley Arts and Cultural Centre in partnership with The John Steinbeck Festival are thrilled to announce the Dust Bowl Photographic Competition 2024.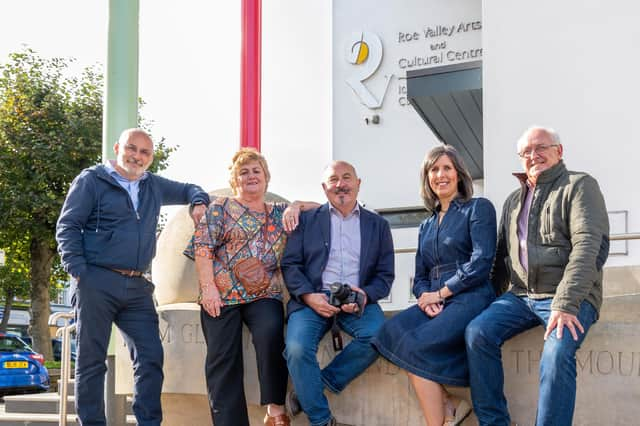 The festival celebrates Steinbeck's connection to the Limavady area through art, music, literature and film. John Steinbeck was a US Nobel Prize winning author whose work includes Of Mice and Men, The Grapes of Wrath, East of Eden and Cannery Row.
Steinbeck's maternal grandfather, Samuel Hamilton, was born in Ballykelly in 1830, and his influence on the author, and his Irish roots generally, had a profound effect on the creativity and passion in his writing. His work, though often describing grim reality and disappointment, usually expresses sympathy for the oppressed. It celebrates the simple joy of life and reveals a great fondness for the natural environment.
John Steinbeck visited Ballykelly in 1952, the same year he published the novel East of Eden whose main character was named after his grandfather and was attributed many mannerisms of his Ulster heritage. On his visit to his "home place", Steinbeck claimed he had found "the seat of my culture and the origin of my being and the soil of my background".
Entries are invited for the third annual John Steinbeck Dust Bowl Photography Competition celebrating the American writer's important connection with the Roe
Valley in Northern Ireland. This year's competition theme is "People", and the judges would like to encourage a wide range of submissions, whether they be staged character portraits or spontaneous observations of life and human interaction.
The Competition is now open. The closing date is Sunday, December 10. Entry to the competition is free and there are no age limits on participant entry. A maximum of three original Single Digital Images that have not been used commercially or been entered in any other competition may be entered. Digital images should be submitted along with full name, contact details and image title to [email protected]
The 20 best entries will be exhibited in February 2024 in the Roe Valley Arts and Cultural Centre. Winning entries will be contacted by the Chair of the Photography Competition on or before Monday, December 18.