The Avenue, at CastleCourt Shopping Centre in Belfast, pays homage to the historic picture house of the same name, that once stood in the same location.
The 28,000 sq. ft space – where Debenham's department store used to occupy - boasts nine lavish 60-seat auditoriums each kitted out with state-of-the-art technology, high-tech laser projection and plush sofa and armchair seating.
The opening follows an investment of £5.2 million and the creation of 50 jobs.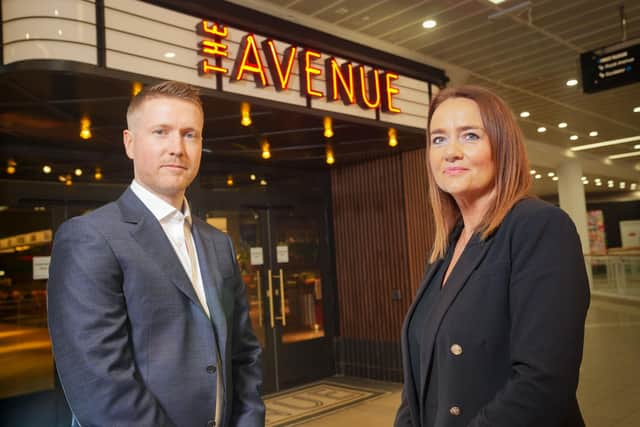 Representing a new venture for the Omniplex Cinema Group, The Avenue Cinema offers a unique cinema, café and bar presenting 'a laid-back and charismatic city destination, redefining the movie-going experience'.
The Avenue's interiors, led by Gordon Devenney, principle of O'Donnell O'Neill Design's Belfast Studios, offers elegant finishes and features in a contemporary art deco style. The impressive surroundings are complemented by the venue's bold new in-cinema dining concept. A talented team of renowned architects, designers, contractors, chefs and mixologists have banded together to create this new dynamic and innovative offering for the city.
Belfast's cinematic journey began in 1896, but it was not until the beginning of the 'talkies' that picture houses truly rose to popularity, with The Avenue at the centre of the boom. The Avenue was the first Northern Ireland picture house to screen the talkies in 1929 and was at the heart of a varied and diverse cinema culture across the city.
The Avenue is set to blaze a trail, taking audiences back to the roots of local picture houses with a reimagined experience that will capture the magic of cinema once more.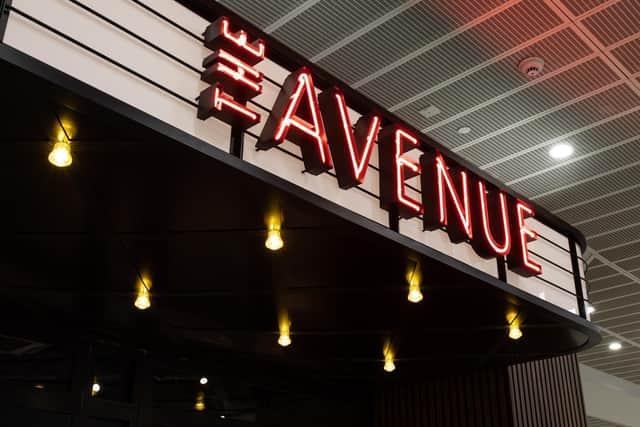 Showcasing some of the latest blockbusters, live and event content, as well as alternative content such as seasonal classics. The Avenue Cinema, Café & Bar will boast nine luxuriously designed, 60-seat auditoriums, with plush velvet double-sofas and armchairs, each with their own side table and footstool with extra legroom for the ultimate in cinema comfort.
Each auditorium comes fully fitted with the latest in digital projection and Dolby surround-sound technology, delivering the best big-screen picture and sound quality to movie-goers.
The Avenue's world-class cinematic experience will offer classic snacks such as freshly made popcorn and sweet treats as well as an exciting food and beverage offering, serving a selection of chef-prepared food, cakes and pastries, alongside coffee, wines, beers and cocktails. Whether you're indulging in the small plates; hand-stretched sourdough pizzas; loaded nachos and gourmet burgers.
Paul Anderson, director of The Avenue Cinema, Café & Bar said: "We are delighted to announce the opening of our new luxury cinema concept The Avenue Cinema in Belfast. We have used the best interior designers, suppliers and contractors to help us create a unique and elevated cinema experience. This is a really exciting time for us and we look forward to welcoming guests to this new cinema experience.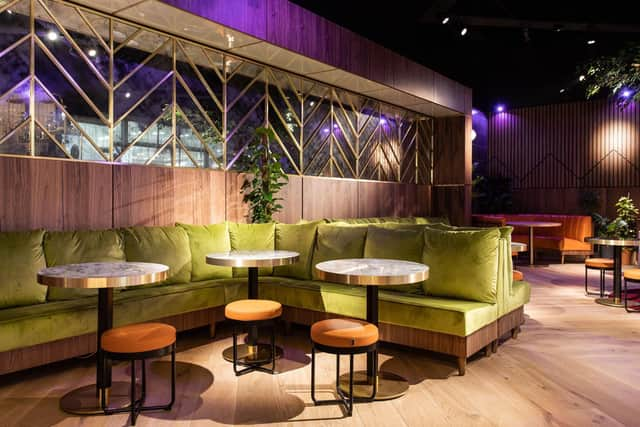 "With The Avenue, we are providing an elevated choice for those wanting something unique from their visit to see the latest blockbuster. This development really is like no other project we have undertaken, and we are delighted to be breathing new life into Belfast city centre with this scheme. The Avenue will contribute towards the vitality, viability and vibrancy of the city centre, whilst also positively contributing to Belfast's daytime and night-time economy.
"Both avid and casual movie-goers can enjoy these lavish surroundings coupled with our mouth-watering food and drink offerings at The Avenue Café & Bar. We have worked with numerous experts to create a memorable, warm, and friendly atmosphere, which will be complemented by the impeccable service, that is at the heart of everything we do."
Leona Barr, centre manager at CastleCourt Shopping Centre added; "We are delighted to officially welcome The Avenue to our shoppers, who can now enjoy a cinema experience that is completely new and unique to CastleCourt and Belfast city centre.
"This is the next step in the regeneration of CastleCourt and the wider area, as well as a sign of the confidence our footfall affords our new tenants and their own ambitions."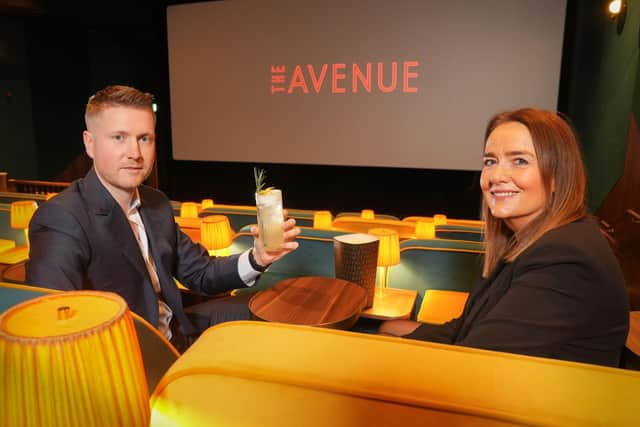 Gareth Howell from Wirefox added; "We have been working hard to attract tenants that can bring outstanding experiences to our shoppers and the city of Belfast, and The Avenue delivers on this ambition. CastleCourt is contributing to Royal Avenue's continued rejuvenation and revival of the area, as we expand in line with consumer demands and behaviours."
Scream VI, Creed III and Ant-Man and the Wasp: Quantumania are amongst the first films to be shown in the brand-new cinema. Tickets for The Avenue Cinema cost £14 for adults and £10 for children. The Avenue will have off-peak pricing between Monday to Friday before 5pm costing £12 for adults and £9 for children.
The Avenue will screen the latest blockbuster releases, live and event content and alternative content such as seasonal classics and will be open 10am – 12am, 7 days a week. The brand-new cinema, café & bar is a family -friendly venue, showing all the latest blockbusters as well as the latest animation and kids films. Ticket holders will also be able to avail of three hours of parking at CastleCourt for the price of one hour.