The Farmers Choir to hold annual Christmas Concert at Ballymena Academy
The Farmers' Choir Northern Ireland are busy preparing for their annual Christmas Concert which will be held on Thursday, December 14.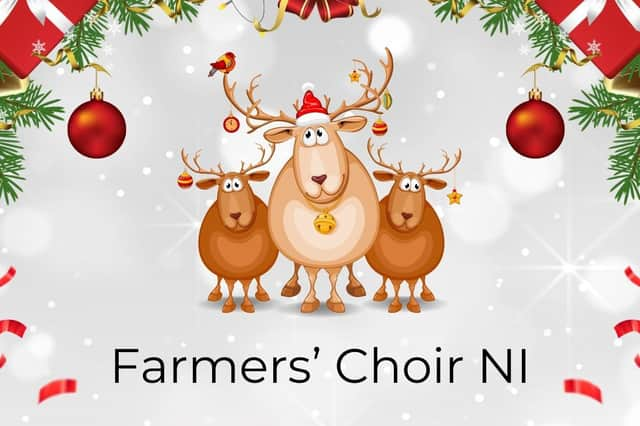 The choir, led by Musical Director Barkley Thompson, has over 35 choristers who will be performing a range of carols and Christmas songs. After the performance, which will take place at Ballymena Academy, a delicious supper will be served.
Barkley said: "We are delighted to host our annual Christmas Concert and are planning an enjoyable, fun filled evening for everyone. It's a great opportunity for farming families and rural dwellers to come together and celebrate the Christmas season."
Farmers' Choir Chair, Dawn Stewart added: "Our Christmas Concert is the highlight of the year for us. Our members love taking part in this special event and there is a great camaraderie and friendship within the group."
Tickets can be purchased from any choir member. Price £15 for adults and £8 for children. Any enquiries, check out the group Facebook page, email [email protected] or call 07709223111.