The Millennium Forum in Londonderry has an exciting opportunity for local musicians aged 14-21 to join the orchestra of this year's youth musical, Fame The Musical. Under the musical directorship of Louis Fields, the orchestra will join the youth musical production of the popular stage show which will perform from July 26-29.
Millennium Forum Youth Productions is now actively seeking local musicians with a particular experience in the following instruments: trumpet, trombone, saxophone, clarinet, flute, guitar, bass, piano/keyboard.
Anyone wanting to audition for drums/kit should send an audition video by email to [email protected] Audition Requirements are a performance of 2/3 mins of own choice material.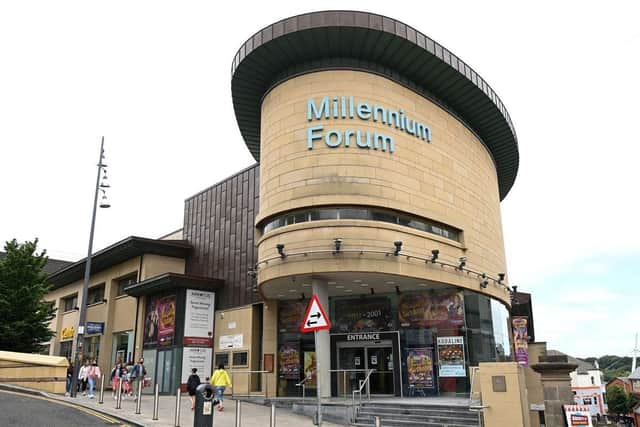 Auditions will take place on Saturday, May 20, from 2-4pm in the Forum in Derry. The closing date for applications is Wednesday, May 17.
This educational project which has been running now for over 16 years works with and develops local young people from all areas of the community throughout the North West to stage a major musical production each summer. It offers participants the unique opportunity to embark upon training in dance, drama, singing and other aspects of theatre, culminating this year in four public performances at the end of July.
Mags Anderson, Education & Schools Marketing Officer at the Millennium Forum encourages all local young musicians to audition: "We feel passionately about nurturing the performers of the future and have showcased some magnificent talent throughout our previous youth musicals such as Sweeney Todd, Chess, Les Misérables, Oliver!, West Side Story, Cats, Legally Blonde and last year's Phantom of the Opera.
"Musicians who are grade 8 are particularly sought after but other grades/people who do not hold any formal qualifications will be considered on the basis that they are able to sight read with ease or can pick up tunes quickly and play the score music to a high standard. We have no doubt that this year's production of Fame The Musical will deliver an unforgettable theatrical experience to all involved."
For more information, please contact [email protected], call 02871262776 or PM 'Learning at the Forum' Instagram.