Running from April 27 to May 7, you can see a range of exciting events, from live performances to coin collections and book launches.
There is something for every art fan to enjoy, so visit the various attractions that are on offer during this 11-day event whilst you explore the range of art styles and talent from local artists in beautiful, historical buildings around Belfast.
Check out some of the great events lined up this year.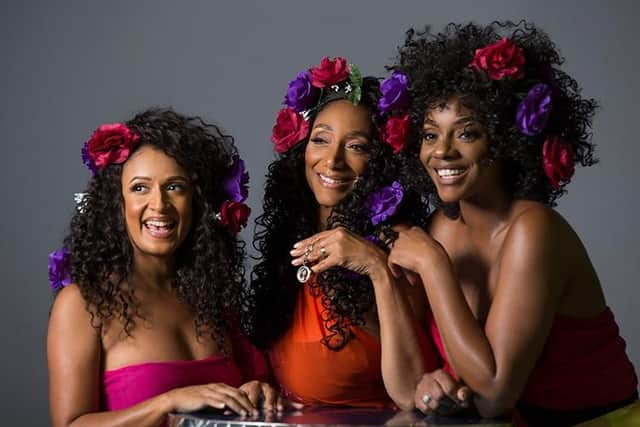 1. Dani Larkin – 'Walking With Natives' Tour – Duncairn Arts Centre, Thursday, April 27
Dani Larkin is an artist renowned for her spectacular live performances, enchanting songwriting, outstanding vocals and accompanying instruments.
Her ability to blend the old and new perfectly through her songwriting, along with Celtic folklore themes weaving through more modern day themes, helps accurately depict her experiences through wondrous songs.
2. Christine Bovill – From Piaf to Pop – The Black Box, Thursday, April 27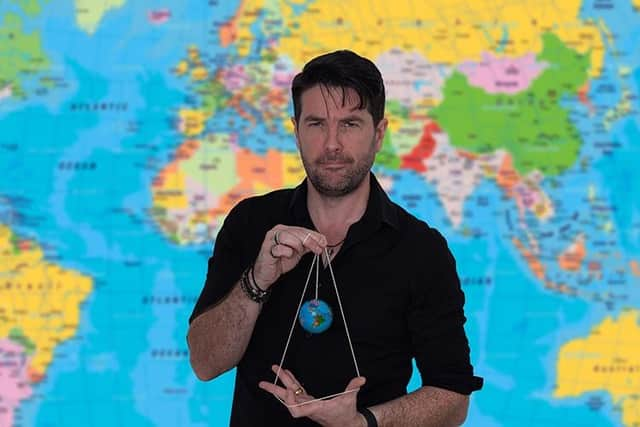 Following her award-winning 'Paris', Christine Bovill established her reputation as one of Europe's finest interpreters of French song.
In her new smash-hit show, she explores the 60s and the Americanisation of French music, offering a delicious celebration of the Golden Age of French song and its evolution throughout the Swinging Sixties.
With the ability to sing in French and in English, Christine honours many stars such as Jacques Brel, Edith Piaf, Serge Gainsbourg and Francoise Hardy.
3. Spencer Cullum's Coin Collection – McHugh's Basement, Thursday, April 27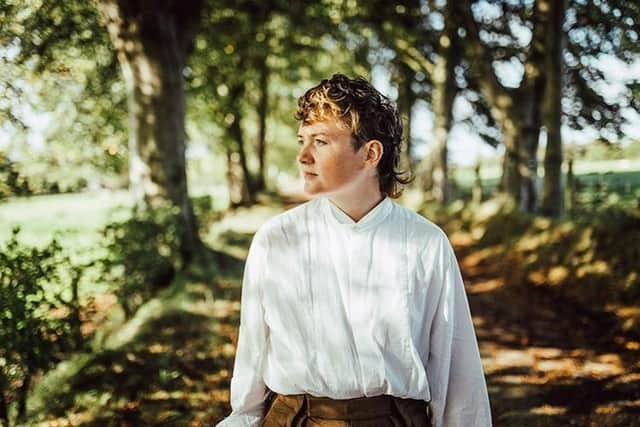 This event features Nashville-based musician Spencer Cullum taking a step towards the centre stage.
His new collection of tracks is a collection of pop, folk and jazz, cut through with excellent songwriting, dedicated to composing ambient music with a focus on new age, spiritual jazz and minimalist music.
4. Pye Corner Audio – Live set – Ulster Sports Club, Thursday, April 27
Pye Corner Audio is a project established by Martin Jenkins, who deals in a fragile and eerie strain of electronic music by mixing the Radiophonic/library music sound with a post-punk influence.
He has recorded three timeless LPs for Ghost Box as well as the 5th Black Mill Tapes volume for Barcelona Label Lapsus and has contributed numerous singles as mini-albums.
5. Arborist (Full Band) – Ulster Sports Club, Thursday, April 27
Belfast native Mark McCambridge embarked on a solo trip to Spacebomb Studios in Richmond, Virginia to record his third Arborist album in March 2022.
Now he is working alongside Matthew E White and recording with Spacebomb House Band having completed 'An Endless Sequence of Dead Zeros', which is set to be released this month.
6. Matthew and the Atlas (Solo) – The Deer's Head Music Hall, Thursday, April 27
Matt Hegarty is a musician with a major cult following in Europe and in the U.S. thanks to his range of musical territories including dramatic synth-laden electronica, classic acoustic folk and urgent guitar led alt-rock.
Matthew and the Atlas' songwriting style marries lyrics with emotional imagery and a subtle melodic sensibility.
7. Paul Brady 'Crazy Dreams' book launch – Rosemary Street Church, Friday, April 28
Dubbed as one of Ireland's greatest living songwriters, Paul Brady will be speaking about his autobiography, Crazy Dreams with Ralph McLean.
Crazy Dreams delves into Paul's journey from County Tyrone to the world stage, featuring stories of a six-decade career and life on the road at the forefront of the Irish folk scene.
8. James Yorkston and Nina Persson -The Black Box, Friday, April 28
The gentleman-songwriter of the East Neuk of Fife, James Yorkston has released several albums conveying empathy, insight and tenderness and melody.
His songs are instantly recognisable because of his focus for small details in life and the richness of his brogue.
9. Terry McHugh – The World on a String – The MAC Upstairs, Friday, April 28 - Saturday, April 29
This event features North Belfast native, Terry McHugh and his adventures with his World on a String.
Now a famous comedian, Terry has plenty of tales to tell from around the globe along with some champion yoyo tricks.
10. Sister Sledge + full live band – festival marquee, Friday, April 28
Sister Sledge are a multi-lead vocal group responsible for some of the biggest dance albums of all time.
Having gathered a mass of Gold and Platinum hits and Grammy nominations to boot, Sister Sledge became a symbol of unity and a household name with their iconic album We Are Family, released in 1979.
11. The 4 of Us – Album Launch -The Black Box, Saturday, April 29
The 4 of Us features two brothers, Brendan and Declan Murphy, who have produced award-winning recordings as a result of their unique musical identity.
Having 30 years experience playing together, they are an unbeatable duo, having produced songs such as Mary, She Hits Me, Sunlight and Sugar Island and more.
12. David Kitt -The Duncairn, Saturday, April 29
David Kitt, creator of the inconspicuous debut album Small Moments, is playing live at the Duncairn.
His music is able to meld eras, influences and sounds in a timeless manner, having over 20 years experience immersed in music.
13. Neville Staple – From the Specials – festival marquee, Saturday, April 29
This event is a celebration of not only Neville Staple's amazing 40 year career, but also a celebration of the recently passed and one of the greatest talents of this generation, Terry Hall.
Neville's music has a 2-tone legacy, intertwined with traditional ska music and punk rock attitude, energy and musical elements, which helped defuse racial tensions in Thatcher-era Britain.
14. Carson McHone -The Sunflower Public House, Saturday, April 29
Carson Mchone, creator of 'Still Life' and 'Carousel', is playing live at the Sunflower Public House.
Her latest album 'Still Life' features songs with stories of confusion, surrender and sabotage and existing within such tensions and surviving beyond the breaking point, featuring an array of raw emotions through its lyrics.
15. Dark Tropics – St Joseph's Church, Sailortown, Saturday, April 29
After performing a packed-out and stunning show in January's 'Out to Lunch', Dark Tropics are performing in St Joseph's Church for the Cathedral Quarter Arts Festival.
Musicians Rop McGuinness and Gerard Sands found common ground with music from The Velvet Underground, Radiohead and Aretha Franklin and were influenced by Somerset Maugham and Paul Auster, forming a strong musical partnership.
16. Beirut Groove Collective -The Deer's Head Music Hall, Saturday, April 29
Over the past decade, Beirut Groove Collective has thrown one of the Middle East's most popular night club nights in Beirut and pioneering records from Lebanon, Egypt, Sudan, Armenia and Ethiopia.
They have been featured in basement clubs, warehouse spaces and in alternative beach venues from all over the globe.
17. Johnny Aux – Ulster Sports Club, Saturday, April 29
Twitch Belfast presents Johnny Aux in the Ulster Sports Club, with support on the night from 'More Gain' and Twitch residents.
His last show in 2021 was a huge sellout and he makes a return for more music for the Cathedral Quarter Arts Festival.
18. Wild Mountain Thyme -The Black Box, Sunday, April 30
Wild Mountain Thyme is a show starring Emily Blunt, Jamie Dornan and Christopher Walken taking place at The Black Box as part of the Cathedral Quarter Arts Festival.
The starry cast delivers a wide range of Irish accents as they gurn and emote their way through this love story within the film.
19. Bad Bridget – St Joseph's Church, Sailortown, Sunday, April 30
Join Elaine Farrell, Leanne McCormick and guests in St Joseph's Church as they discuss their book 'Bad Bridget: Crime, Mahem and the Lives of Irish Emigrant Women' and the forgotten stories of Irish female immigrants to the USA.
They are the creators of the celebrated 'Bad Bridget' podcast and have unearthed a world where Irishwomen outnumbered Irish men in prison and 'stubbornness' can get you locked up.
20. Róisín O – The Black Box, Sunday, April 30
Róisín O has recently enjoyed her return to the Irish music scene as a solo artist with 2022 seeing Róisín O at the top of the Irish and independent charts with her critically acclaimed album, 'Courageous'.
She has been featured in many Irish festival appearances and has shared the stage with a range of internationally renowned artists such as Bryan Ferry, Brad Paisley, Lionel Richie and Hozier and Colin Hay.
21. ARXX – Ulster Sports Club, Sunday, April 30
ARXX are a Queer Alt-Rock Gal Pal Duo and have been making moves all over the UK and Europe, making appearances at BBC Radio 1 Big Weekend, Icebreaker, Great Escape and Left Of The Dial and much more.
Since they started creating music in 2017, they have received acclaim from the likes of Jack Saunders, Sophie K, Steve Lambacq and John Kennedy.
22. Aja- The Music of Steely Dan – festival marquee, Sunday, April 30
Aja, is taken from the classic Steely Dan album, a band with over 40 years experience in the music industry.
Aja replicates in intricate detail the original recordings of Steely Dan and have been performing these classic songs for over 15 years with packed houses of music lovers for all ages and genres.
23. Joshua Burnside – festival marquee, Monday, May 1
Having grown over the past few years as an experimental folk songwriter, singer and producer, Joshua Burnside has now grown to the point of selling out tickets for his December show in the Ulster Hall.
He takes influence from alternative electronica with Irish traditional song heritages, blending them together to create a mixture of sounds, world music and unorthodox production methods.
24. Catherine Bohart: Work in Progress – St Joseph's Church, Sailortown, Monday, May 1
Having started performing stand-up comedy in 2015, Catherine Bohart has been featured on Live At The Apollo, Mock The Week, 8 Out of 10 Cats, and much more and has experienced a rapid rise through the ranks of UK and Irish comedy.
Join her live at St Joseph's Church for an hour of new comedy material.