This new event – on Saturday, April 22 – promises plenty of specialist plant sellers to choose from and has the added bonus of free entry and free parking.
With a wide variety of ornamental annuals and perennials, to spring and early summer bedding plants, along with pollinators, wildflower seed, plants for pots and containers, indoor plants, shrubs and trees.
Mayor of Antrim and Newtownabbey, Alderman Stephen Ross said: "This event will have a superb selection of bulbs, plants and shrubs available, giving you the perfect opportunity to stock up on some new pieces for your garden.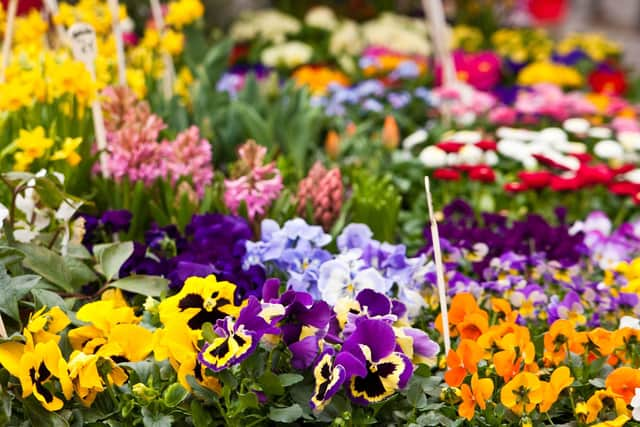 "If you would like to transform your garden but don't know where to begin, there will be plenty of experts available to give you the advice you need. Admission is free of charge, so I would encourage everyone to come and check it out."
Garden Show Ireland ambassador, Diarmuid Gavin added: "The Spring Plant Fair will be a great opportunity to buy your planting and also speak to the specialist plant sellers and get expert advice on what flowers will work best for your space.
"So whether you have a balcony or a large garden, specialists will be on hand to advise you what plants will work best, where to plant them and how to nurture them. We are also delighted to be welcoming a specialist grower from Holland who will bring his amazing collection of quality flower bulbs and garden plants. Come along on Saturday, April 22 from 10am-5pm and get your garden looking fabulous."
Celebrity gardener Mr Gavin has been commissioned to produce a specially-designed mechanical Coronation Pleasure Garden at Hazelbank Park in honour of King Charles lll.
Parking and a free shuttle bus to the Spring Garden Fair will be available at a park and ride facility at Ulster University, Jordanstown. Admission is free of charge.
This event is a new addition to the annual Garden Show Ireland event taking place at Antrim Castle Gardens from June 16-18.