When Davy Morgan tragically lost his life at the Isle of Man TT races in 2022, the loss of a great sportsman and friend who was loved and respected by so many was felt far and wide.
An inquest held last month recorded a verdict of misadventure into the death of the Saintfield man, who crashed at the 27th Milestone in the Supersport race on June 6, 2022. The 52-year-old died after he lost control of his bike and collided with protective barriers.
The highly experienced racer – who raced with a distinctive pink helmet design – was competing in his 80th TT race.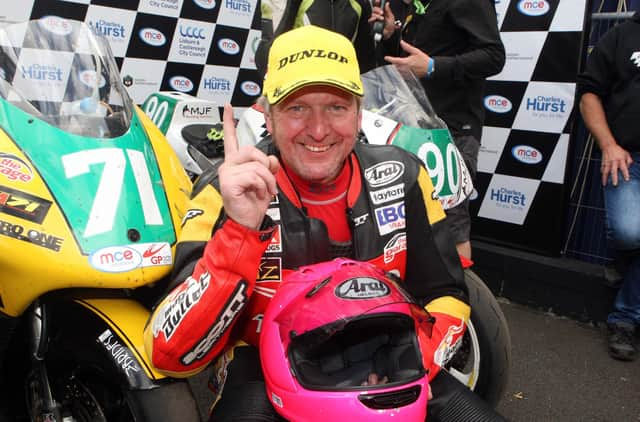 Over an impressive career spanning 30 years, he competed in hundreds of races across the Manx Grand Prix, Classic TT, Southern 100, North West 200, Ulster Grand Prix, Macau Grand Prix, Oliver's Mount, and Irish national races, with numerous podiums and race victories along the way.
Temple Motorcycle Club said its members feel the loss of their 'treasured member' deeply.
"Davy was renowned locally and within motorcycle circles for his fundraising efforts, he raised funds for many worthy causes and dedicated a large part of his life to helping others," said a spokesperson for the club.
"It seems fitting that it is in honour of Davy Morgan that his friends and members of the Temple Motorcycle Club are holding a fundraising event, a charity night in his memory.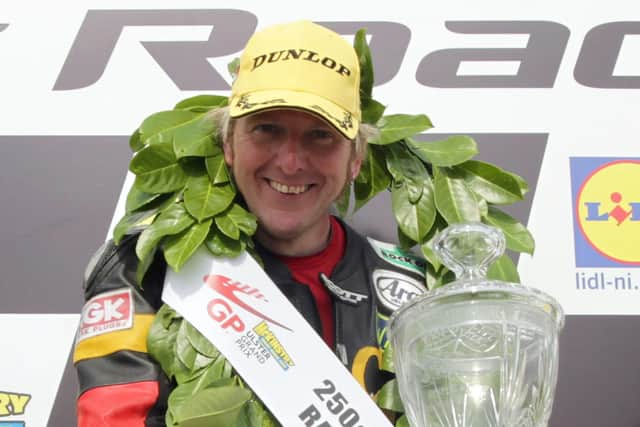 "All proceeds from the evening will be donated to the Northern Ireland Air Ambulance, a charity organisation close to Davy and his partner Trudy's hearts."
The charity event will be held at Eight South in Carryduff on Saturday, March 18, and is to include a charity auction, buffet supper, music, and appearances from many well-known local riders who knew Davy Morgan well through their shared love of the sport of motorcycle racing.
The invitation is open, and all are welcome.
"It is sure to be a night to remember in memory of a great man whom we will never forget," added the club spokesperson.