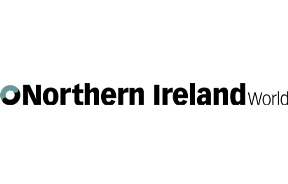 Dangerous - The World's Greatest Michael Jackson Tribute Concert is currently on tour in the UK and comes to Northern Ireland for three, one-night performances at the Coleraine Riverside Theatre (May 18), Braid Arts Centre, Ballymena (May 19) and Armagh Market Place Theatre (May 20).
The spectacular, high-octane show celebrates the career of the world's greatest entertainer and stars one of the world's most exciting and talked about tribute artists - Tej'ai Sullivan.
From Chicago, Illinois, Tej'ai comes to the UK for the first time in the latest addition to the incredible, whirlwind story of his career.
It all started 3 years ago shortly after Michael sadly passed away on June 25, 2009 at only 50 years old when just like mega-star Justin Bieber, Tej'ai was discovered on youtube.
He was found by the producers of "Ultimate Thriller" who were so impressed by Tej'ai they immediately added him to the show which embarked on a mammoth International tour.
Tej'ai headlined the production, which included Jackson's own choreographer Mick Thompson, for over two years in countries such as the USA, Germany, Poland, Hungary, Switzerland, Luxembourg, the Netherlands and Denmark.
The tour was so demanding that when it finished Tej'ai decided to take some much needed time off to spend with his family.
But it wasn't long before he was aching to perform again and now, fully recharged, Tej'ai is ready for his first tour of the UK which will see him perform a string of dates in the new show Dangerous - The World's Greatest Michael Jackson Tribute Concert.
Talking about the tour, Tej'ai said: "I am delighted to be going on tour in the UK. This is the reason I began performing my tribute, to represent Michael in the best possible way in great venues all over the world.
"The UK has always been a dream destination of mine. We just hope the fans enjoy what we do and we can continue to spread Michael's legacy and message of love and peace."
Dangerous - The World's Greatest Michael Jackson Concert brilliantly recreates all the magical classics from the early Jackson 5 songs to the mega-hits such as Thriller and Smooth Criminal.
So if you're a Michael Jackson fan, make sure to catch this show before it goes back to the States.
Tickets for the Braid Arts Centre show on May 19 are available from the Box Office on 028 25635 900.