However, this will be the first time the "old guard" of Lambeg Players will be in the audience to watch the young people of Lambeg carry on the traditions of comedy that have been the hallmark of this thriving dramatic society for some 40 years.
Stalwarts such as Colin Boyd, and Paul and Ian Bennington will be watching their children on stage playing the parts they performed many times over the last few decades.
Karen Bennington, who directs Lambeg Players wonderful annual pantomimes, has brought many of her young panto contemporaries through the ranks into taking the lead parts in this production of Stop It Nurse, which her father Ian played a lead role in twice in the mid 1990s and early noughties.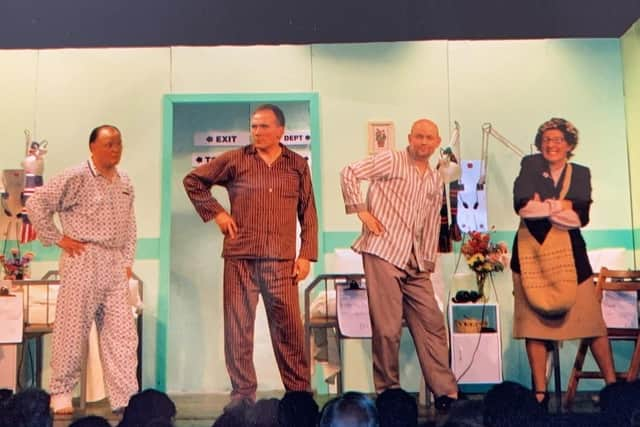 Karen herself is playing two roles that her comic hero Laura Kerr did in Lambeg's 2003 production of this play.
Colin Boyd's son Sam assumes the role of Sammy, which his father performed at least twice, and his daughter Charlotte plays the very strict ward sister.
Ian Bennington, who is directing the play, commented: "It is such a pleasure for all of us amateur actors who have been acting in Lambeg plays for 30-40 years to see Lambeg's burgeoning contingent of "twenty somethings" taking over the reins with such aplomb.
"Up to now it has really only been our annual Pantomimes that have showcased the talents of our younger members but we are now in the position where these young actors can handle the type of comedy plays we have become renowned for and we are all very proud of them."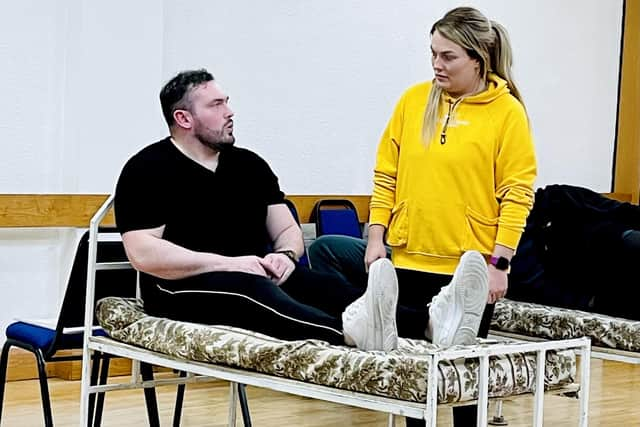 Lambeg Players will stage 'Stop It Nurse' at the Belvoir Studio Theatre on Thursday June 1 and Friday June 2. The cast will then return again for a three night run from Thursday June 29 until Saturday July 1.