The award winning company brought the hit musical The Addams Family to life and while they may be creepy, kooky, mysterious, and spooky, they were also incredibly talented.
Under the directorship of Pond Park Primary School teacher Laura, the cast and crew did an excellent job at bringing the comedic musical to the stage.
Following the story of the hilariously horrific Addams Family, whose daughter Wednesday has fallen in love with a very 'normal' boy, the show had the audience laughing, clapping, and of course, clicking their fingers.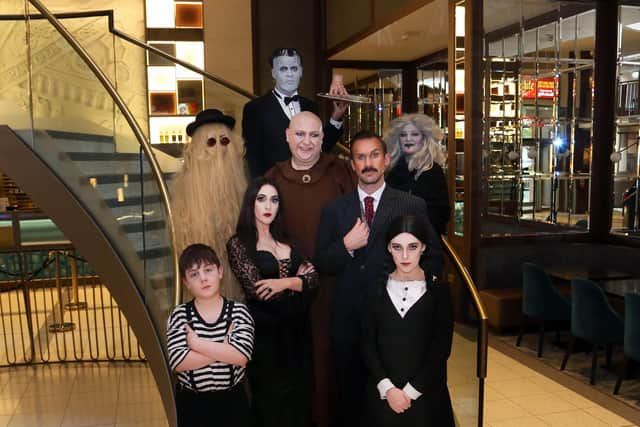 The talent on stage was fantastic, with Lorraine Jackson as Morticia and Allen Gordon as Gomez, leading the family. From the somewhat ancient granny, played by Gemma Duffy to the young Pugsley, who was played with confidence that belies his age, by Jude Forsythe, the entire cast really brought their roles to life.
Stand out performances on opening night came, without doubt, from Fiona Keegan as the 'normal' mum with a dark side Alice, and Martin McDowell as the lovable Uncle Fester, who is determined to make sure the lovebirds Wednesday, played by Aideen Fox, and Lucas, played by Josh Clarke, got their happy ending, even if Lucas' dad Mal, played by Mark Tiley, wasn't exactly on board with the plan.
With a simple set, which was used to great effect, the chorus of spooky ancestors were a devilish delight and really added to the overall atmosphere.
The audience were delighted with the show on opening night, quick to get to their feet for a well-deserved standing ovation.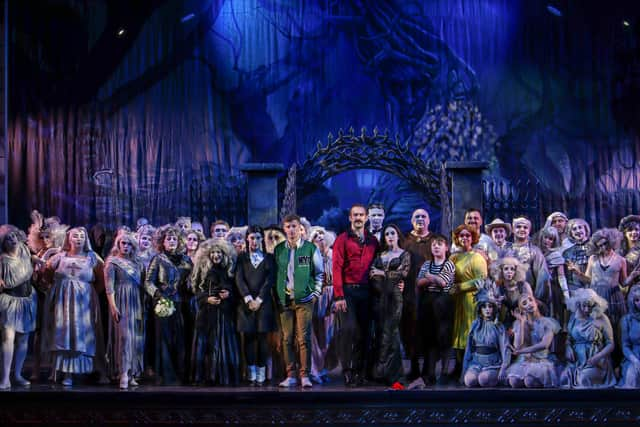 It was clear on the night just why St Agnes Choral Society is recognised as one of the best amateur musical companies in Northern Ireland, and there could well be some more awards to add to their long list of accomplishments.
The Addams Family runs at the Grand Opera House Belfast until Saturday May 6.
For further information or to book tickets, visit the Grand Opera House Box Office at www.goh.co.uk.