The donation, which doubles the amount contributed to the scheme by the minerals processor since it commenced the partnership in 2021 with the club's official charity, will go towards group and community projects throughout Larne and the surrounding area.
Gary Wilmot, CEO of Kilwaughter Minerals, said: "As a business, we are very mindful that we are also part of our community and we are proud to help support others through a variety of different programmes and initiatives.
"Throughout our partnership, it has been a pleasure to see first-hand the tangible difference the grants have made to many. We are delighted to renew our support with this very worthy scheme and look forward to seeing further positive impact from the subsequent awards."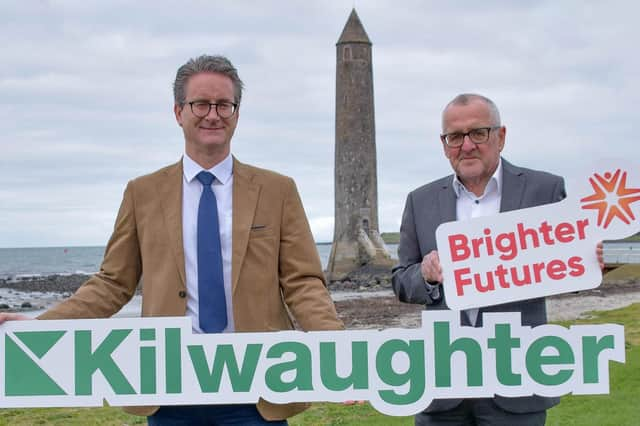 Dozens of projects have already benefited from grants which are made available in four categories: sport and recreation; business enterprise; education and training; and community needs.
Gregg Humphrey, chairman of Brighter Futures, said: "Brighter Futures acts as the charitable arm of Larne Football Club and has been in operation since 2019. The scheme has been tremendously well received across the borough with a huge take up from a wide variety of groups and individuals.
"Quite simply, the success of Brighter Futures would not be possible without the backing of corporate partners and thanks to Kilwaughter Minerals for its continued valuable support."
To find out more about Brighter Futures and how to apply, visit https://larnefc.com/brighterfutures