Larne FC is staging the event on Saturday, June 17, in partnership with Larne Golden Gloves, which runs a 'white collar boxing' challenge annually in the town.
It will see individuals with little to no ring experience take part in an eight-week training camp which concludes in a three-round fight against a suitably matched opponent.
Following a sell-out attendance in 2022, spectators are expected to be descend on Inver Park to watch an evening of fights. The organisers say it will be the first time a boxing event has been held at a football stadium in Northern Ireland since Carl Frampton defeated Luke Jackson in a professional bout at a sold-out Windsor Park in 2018.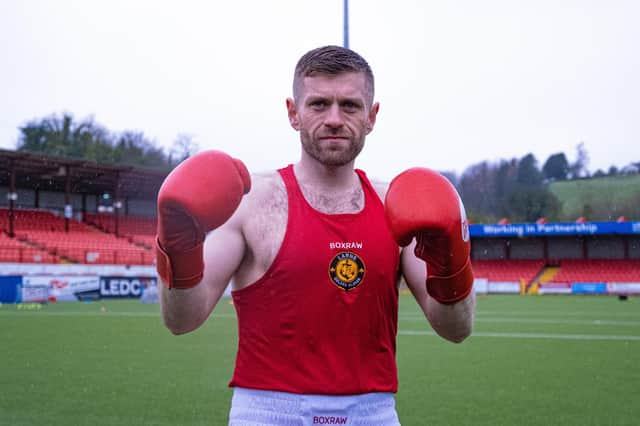 Chris Ireland, of Larne Golden Gloves, commented: "As soon as the discussions started around hosting our white collar event at Inver Park, everyone at Larne Golden Gloves was excited and keen to make it happen this summer.
"Last year, we had a record crowd which resulted in a sell-out, and we could easily have sold several hundred more tickets due to the high demand. With this year's event being held at Inver Park, we will have the town's largest venue in terms of capacity and expect to break our record once again."
Coming Days
Those wishing to take part in the event are advised to follow Larne Golden Gloves on Facebook with applications opening in the coming days.
Niall Curneen, Larne FC general manager, said: "Inver Park is much more than a traditional football venue for the people of Larne and we are blessed to be able to share these facilities with a number of local sports clubs on a regular basis.
"This year's white collar boxing event has brought about a new relationship with Larne Golden Gloves and we are really excited to put on a great show for our community in June in partnership with their committee.
"We expect a large crowd to attend the event itself, and our staff are looking forward to welcoming everyone into our facilities for something slightly different this summer."
Ticket information will be announced in due course. They will be sold via the football club's online portal at larnefc.com/tickets.