In 2019, Beannchor were appointed by the owners of Lisburn Square to create and establish operations for a new hotel.
Haslem opened to the public in September 2020, creating a buzz as the first hotel in Lisburn city centre.
In December 2021, the companies also collaborated on the redevelopment of the former Weatherspoon's venue in Lisburn Square, creating a new bar and restaurant concept, The Lark.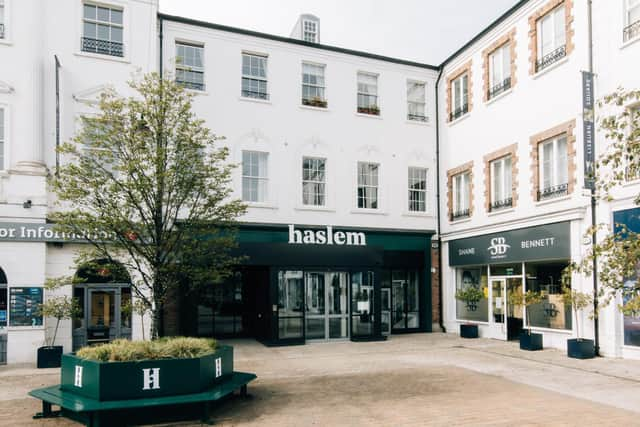 Beannchor's agreement has come to its end, following a successful launch period for both venues. Despite the impact of the pandemic, the venues have now completed a year's successful, uninterrupted trading, developing a loyal following and exceeding initial trading expectations.
The management team at Lisburn Square are now poised to lead the next chapter for the two venues, as part of its longer-term vision for the development of the leisure and retail destination.
James Sinton, Group finance director, Beannchor said: "We are incredibly proud of the assets we have created in Lisburn, developing such a fantastic team of staff and surpassing trading expectations in both of these venues.
"Over the coming weeks operations for Haslem and The Lark will be handed over to the team of Lisburn Square, and we wish them continued success, as they strive to create a leisure destination that the people of Lisburn can be proud of. We look forward to continuing to work closely with the team, through our Little Wing Pizzeria brand."
Nicky McCollum, development director of Lisburn Square added: "The launch and development of Haslem and The Lark were core to our vision for repositioning Lisburn as a key leisure destination. We would like to thank the Beannchor team for being passionate partners in the delivery of this vision over the last four years.
"The success of these venues has demonstrated the appetite for high-quality leisure and hospitality offerings in Lisburn. As we seek to build on these firm foundations, our management team will assume day-to-day operations for The Haslem and The Lark in the coming weeks, as part of our broader strategy to develop Lisburn Square as an emerging hub between Belfast and Dublin. From a customer's perspective, it will be very much business as usual."