Designed with the needs of the child as the primary focus, MyWay+ builds on the very best of the current MyWay walking frame, reimaged with a wide range of new features and accessories.
MyWay+ cleverly supports children in an upright position, improving stepping and maximising opportunities for exploration, interaction, and participation. Suitable for children with mild to complex postural needs, the three frame sizes ensure the MyWay+ can be tailored to benefit all children from the ages of 1 to 16 who need additional trunk support.
Erwin McKee, General Manager Leckey, Firefly and Sunrise Medical UK Operations commented: "We are incredibly excited to launch MyWay+, a product that continues to lead the way when it comes to opening a world of independence and exploration for children.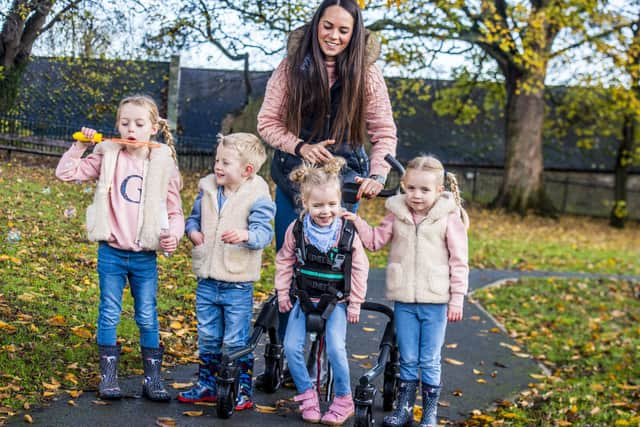 "The development of the MyWay+ has come around following years of research and development where we listened to our community of therapists, carers and parents about what they wanted from a walker. After many trials and testing, we have delivered a walker perfectly engineered, offering a wide range of features and accessories that can be combined to create a bespoke frame, tailored to every child's needs and ability."
Clinical and Marketing Director for Leckey, Dr Laura Finney, added: "MyWay+ was designed to deliver superior postural support, to aid therapy practice and to enable children to have fun and explore the world around them without limitations.
"The side-stepping function of the new wheels is particularly unique as it provides an opportunity to target and strengthen hip abductor muscles whilst the child is fully support in the frame, a feature that has been positively received by therapists within our trials.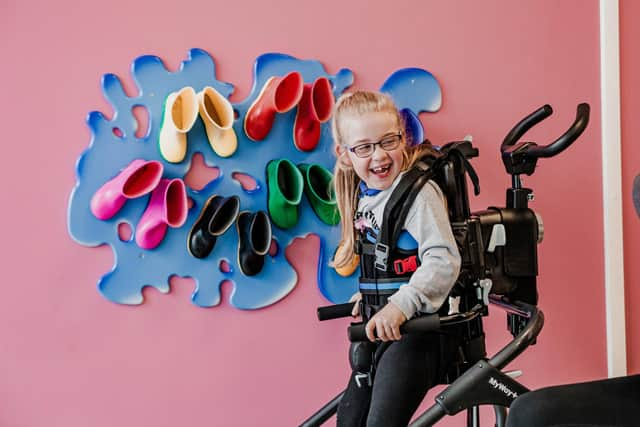 "Moving about independently plays a key role in a child's physical, social, cognitive, and psychological development, so it is very exciting to introduce the newly designed size one frame which encourages early intervention in younger children.
"MyWay+ continues to not only promote improved stepping patterns and hip strength, but it allows children to be children, and will help them experience 'Adventure in Every Step'."