Working with local farmers, Carrickfergus Greengrocers will showcase produce from the immediate area as well as from further afield in Northern Ireland. It will be run as a co-operative and largely staffed by volunteers, with profits going back into the shop for the good of the community.
The group behind the new venture is offering people the chance to get involved in a variety of ways, including volunteering in the shop and even owning a part of it though a community shares scheme with a minimum contribution of just £25.
Premises on North Street have been identified for the venture and some funding has been secured from The National Lottery Community Fund and Mid and East Antrim Borough Council's Explore Social Seed Fund. The plan is to open in the summer if an additional investment of £25,000 to a maximum of £60,000 from individuals, businesses and organisations can be raised. The group had already raised over £4,000 after just two days, but there is still a long way to go.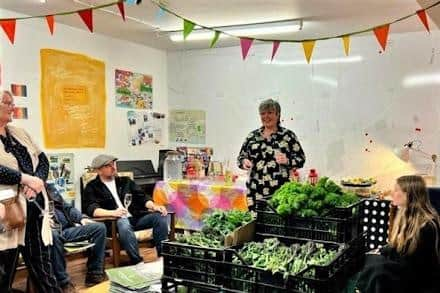 Beth Bell, a founding member and secretary of Carrick Greengrocers, said: "We know there's demand for good quality local produce from farmers in the area and our shop will be a place that makes that produce accessible to all, offering good value and great service.
"We also know that many of our potential customers are concerned about climate issues and food sustainability, and we want to show the best of what is on offer locally."
Wonderful People
Holly McDonagh, co-chair, said: " We have so many wonderful people in Carrickfergus doing amazing work and I firmly believe this is one step closer towards making our town a better place to live and visit. We hope Carrick Greengrocers will be a place all our community can be part of whether it be by owning shares, supplying produce, or becoming a customer."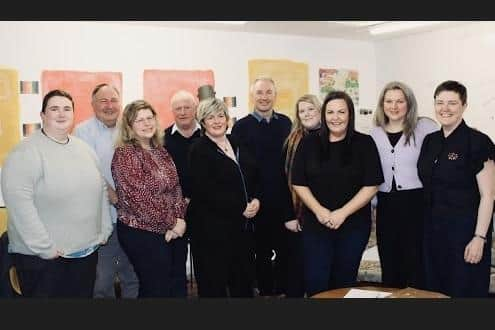 The Mayor of Mid and East Antrim, Alderman Noel Williams, said: "I am massively supportive of this community initiative that will embrace the circular economy, bring a greengrocer outlet back to the high street in Carrickfergus, and minimise the use of plastic packaging for fresh fruit and veg."
The group wants to work collaboratively with local people, volunteers and suppliers and have already got farmer Chris Dobbs on board. He said: "This community greengrocer is exactly what we need to bridge the gap between local households and farms. As a local farmer I am thrilled about the possibility of selling my produce direct from the field into a local store."
Lee Robb, another founding member of Carrick Greengrocers, said: 'We are determined to do our bit to help Carrickfergus and to show how ordinary citizens can play an active role in the future of our high streets and local economy. We believe that local communities have the power and resources to put the heart back into our local high streets with initiatives like Carrick Greengrocers."
The community share offer opened on April 1 and will run, initially, until May 13. To find out more, visit the Carrick Greengrocers' website at www.carrickgreengrocers.org or by emailing [email protected] .