Rushmere Shopping Centre first opened its doors in 1976 and has been a major employer in the area ever since.
-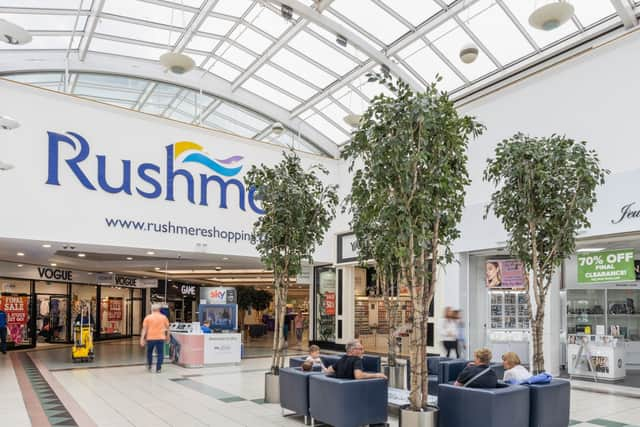 -
Speculation has been rife about who has taken over the Craigavon centre which saw an increase in footfall since new anchor firm Primark opened before Christmas.
The property, which comprises more than 30 acres and 60 commercial units across the retail park and shopping centre, is the dominant retail scheme within the wider urban area of Craigavon.
Grant Thornton was appointed Administrators to Central Craigavon Limited which owns Rushmere on 7th April 2022, at which time they confirmed the strategy was to maintain business as usual trading with no operational impact for tenants or shoppers, as well as seeking to enhance the centre ahead of taking the asset to the market.
Stephen Cave, Joint Administrator and Head of Restructuring at Grant Thornton in Northern Ireland said: "I am delighted to confirm the sale of the centre. All concerned have worked extremely hard over the last 10 months under our control to not just maintain business as usual but to enhance the retailer offerings at the scheme, evidenced with the recent openings of Primark and Poundland. This has led to increased footfall, more choice for shoppers and additional jobs in the local area."
The sale was handled by joint agents, Savills and CBRE NI and the new owners have pledged to invest in the centre, which is the largest shopping destination in the area.
Ben Turtle, Head of Savills Northern Ireland said: "The sale attracted a high level of interest from a number of domestic and international investors. This is a landmark transaction and underlines the continued high demand for quality retail assets in Northern Ireland."
Andrew Coggins, Senior Director at CBRE NI commented: "Rushmere Shopping Centre & Retail Park is the dominant retail offer within the wider Craigavon Urban Area. The sale of Rushmere reflects a resilient market and sets the tone for a strong year in the NI investment sector."