The planning application was approved with conditions for part-time opening at a meeting on Monday. The committee heard the beauty salon is operating from a modular building in the garden of a property at Temple Hall in Templepatrick.
Councillors were told policy demands a "town centre first approach" for retail which includes beauty salons. It was noted no objections have been received by planners in respect of the unit.
However, refusal was recommended as the "the principle of development is not considered acceptable" and it has "not been demonstrated that an alternative site does not exist within a town centre area".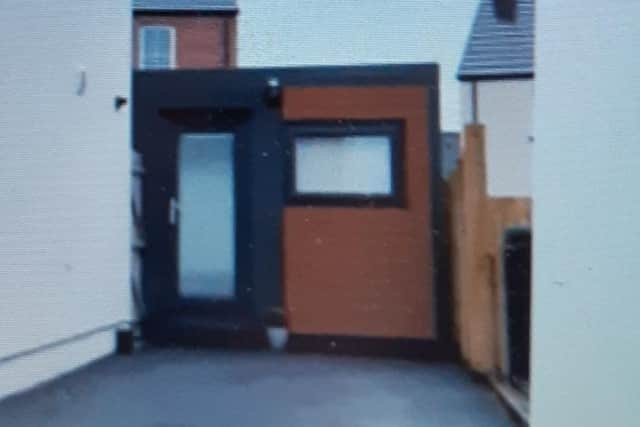 Addressing the meeting, Antrim Ulster Unionist Councillor Jim Montgomery said: "In relation to this application, there is no opposition. Nobody is being caused any problems by this. There is a need for this type of business and where it is located."
Cllr Montgomery went on to say attempts were made by the owner to locate this business in a business area at Twelfth Milestone.
"In order to do so, the applicant would have had to pay the going rate for seven-day usage of the premises yet the applicant is only able to provide the service two-and-a-half days a week. It is not economically viable to put this business anywhere else."
He noted the business is "popular and it is is being used". He asked for "commonsense" to be applied.
Renting Space
Applicant Grace Dunlop explained she had approached businesses within the area to inquire about renting space before deciding to purchase a small modular building for her garden.
She indicated it does not require foundations and can be re-positioned easily adding it can only be used for one client at a time. She explained clients live in the area, in the same development and walk to the property.
The applicant went on to say there have been no complaints from neighbours about the size, scale, car parking or amenity. "I can't afford not to be in work," she stressed.
Macedon Alliance Cllr Billy Webb MBE asked for confirmation it is used just two-and-a-half days a week and was advised it is not used any other day.
Dunsilly Sinn Fein Cllr Henry Cushinan commented if the business was to close, clients would have to drive elsewhere.
In response to a query from Cllr Webb, Barry Diamond, the council's principal planning officer, reported the building itself does not require planning permission and the issue is a matter of what is being carried out within it.
Cllr Webb proposed planning permission should be granted but with conditions for part-time usage and for a period of four years.
Mr Diamond pointed out because this proposal is contrary to the officer's recommendation and town centre first approach, he was asking for understanding as to why this application is different.
Cllr Webb advised the applicant has made attempts to get other accommodation but was not successful and wouldn't be in a position to go full-time into business. His proposal was seconded by Threemilewater DUP Cllr Sam Flanagan.
Planning permission was approved following a vote in which eight councillors were in favour with Threemilewater Alliance Alderman Tom Campbell against.
Michelle Weir, Local Democracy Reporter