'Unsung hero' Darren McCreadie is given a 'Boost' for supporting the community in Ballysally
A Coleraine unsung hero was celebrated at a special event held by Boost Drinks in his honour and to celebrate the drinks company's 20th birthday.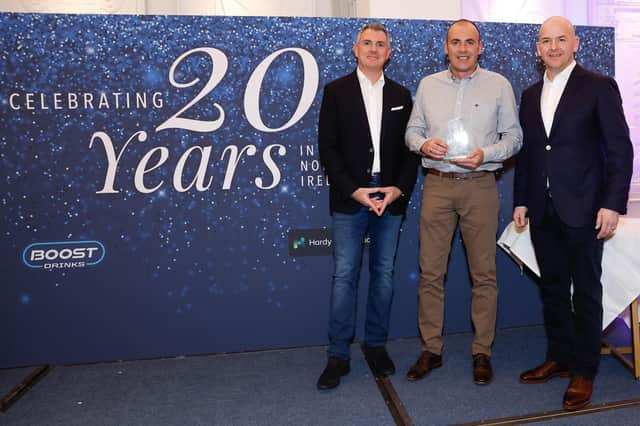 Ten unsung heroes from all over Northern Ireland were clearly overwhelmed to receive their well-deserved award, explained Francine Matthews, Brand Manager, Boost Drinks.
Coleraine's Darren McCreadie from McCreadie's on the Daneshill Road in Ballysally was named as a Local Shop Hero.
The store owner, Darren McCreadie, and his team were nominated as they go the extra mile for their customers. The nominator said: "My 89-year-old mother uses the store daily and nothing is too much trouble for Darren and his staff; they are so patient with her even when she forgets her pin number.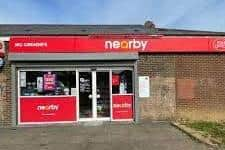 "Darren discreetly helps out people in the local area and he doesn't ask for any recognition. He donated 300 presents to ensure that local children had a gift at Christmas. The store is a vital resource for local people and their dedication helps to make Ballysally a better place to be."
Darren said: "When I found out that our store was a winner I was so shocked. To know that someone took the time to get in touch with Boost Drinks about us is very touching. We love what we do and I think when people visit our store they feel that."
The Boost Drinks Local Retail Heroes, who each won a slimline fridge and Boost stock, are Kearney's in Randalstown, ViVO Essentials in Greenisland, Nearby in Kircubbin, McCreadie's in Coleraine and The Gem in west Belfast, who were each lauded for their dedication to local charities, commitment to their customers and for going above and beyond to serve their communities.
Francine Matthews of Boost Drinks said: "Boost Drinks 2023 Always in Your Corner campaign put the people of Northern Ireland right at the heart of it. The five local people and five retailers that we honoured are perfect examples of unsung heroes who are quietly doing what comes naturally to them. They expected nothing in return, so it was a complete pleasure to give them a night dedicated to their selfless achievements. This was their time to shine, and we really hope they felt the love."