The unit touches on many of the challenging Troubles events throughout the lessons with topics including: the Consequences of Partition, the Civil Rights Movement, the birth of the Troubles, Victims, Survivors and Legacy, Peacemakers, Journalism and the Troubles and the Good Friday Agreement.
In conjunction with journalists and authors Deric Henderson (Press Association/formerly Belfast Telegraph) and Ivan Little (Belfast Telegraph/UTV), teachers were able to use their books, Reporting the Troubles 1 and Reporting the Troubles 2, to weave some of the stories told into the resource.
Speaking about the new learning resource, Mr Denver Charles, MRLP, said: "This month 120 students from the 8 schools will take part in an immersive two-day programme on the Troubles led by the Theatre of Witness in Derry/Londonderry, where they will 'engage with the real-life stories from all sides of the Troubles in Northern Ireland.'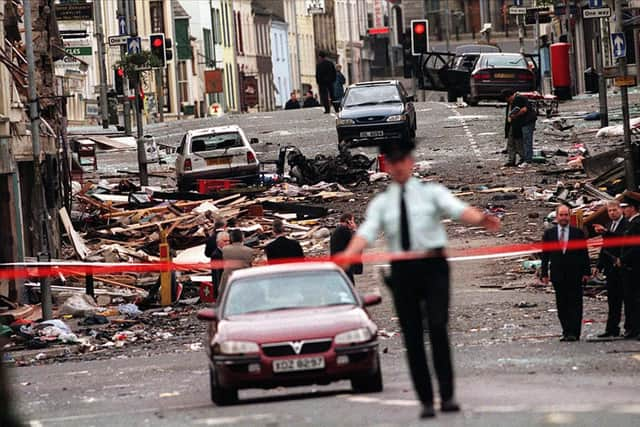 "Sixty students will attend St. Colm's High School, Draperstown on May 9-10, while the remaining 60 students will engage in the programme at Sperrin Integrated College on May 11-12.
"Deric Henderson and Ivan Little will attend both sessions to give the students a talk on their work as journalists during the Troubles followed by a Q and A session. They will then sign copies of their books for the schools involved and it is hoped that other Shared Education partnerships will engage with these books in the years to come."