ESB Science Blast is a free, all-Island non-competitive educational programme for primary schools, which involves the whole class investigating the science behind a range of everyday simple questions. Each class is paired with a STEM (Science, Tech, Engineering & Maths) expert who guides the class in their investigation and shares positive feedback with them.
Dr Robert Conway-Kennedy (RDS Science & and Technology Programme Manager) said: "It's so inspiring to see the level of engagement and enthusiasm the young people of Northern Ireland have for their STEM projects.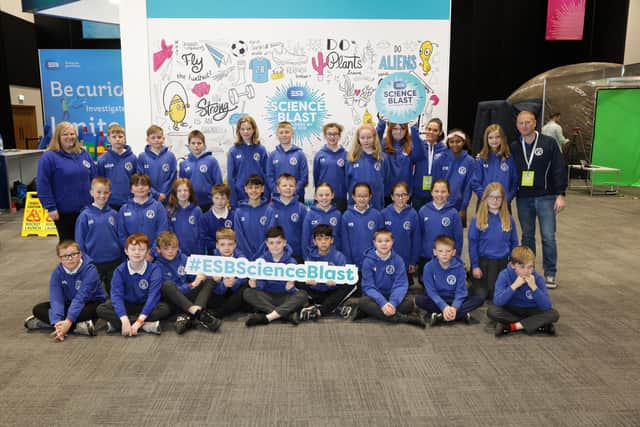 "It is clear to see the genuine excitement and fun the children have had grappling with a range of challenging projects so from our perspective the event has been once again a resounding success.
"We would like to commend all the young people who have participated in this year's event.