The prize is aimed at supporting students from Widening Participation (WP) backgrounds to achieve academic excellence and to complete their studies.
Nicole will receive £1,000 in recognition of her academic achievements.
The financial support is provided to students who have participated in either the Pathway Opportunity Programme or Senior Academy Programme, both key Queen's initiatives delivered by the University's Widening Participation Unit (WPU).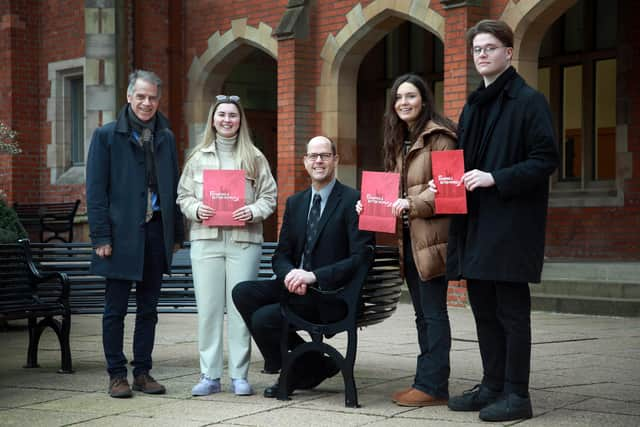 Choice Group Chief Executive, Michael McDonnell said: "This partnership between Choice and Queen's University has provided much needed support to students who have the motivation and determination to continue their studies but need some support along the way.
"The initiatives managed through Queen's facilitate broader access to higher education and we are proud to be a part of this commitment to supporting students across the region and where possible, eliminate barriers to education. As a housing association our commitment goes beyond building quality affordable homes, pledging to support the local communities we invest in to allow them to thrive."
Ted Jensen from Queen's Widening Participation Unit added: "We are extremely grateful to Choice Housing for their continued support of this impactful award. Prestigious prizes such as these enable us to recognise students for their academic achievements, celebrate their success and support them through their studies.
"Financial support is particularly important for students from Widening Participation backgrounds, and we are continually seeking to increase the support available to these students.
"I wish to congratulate the three recipients and thank Choice Housing for their generous support."