The Submarine Flotilla's Belfast Shield "Cook and Serve" competition, provides students and submariner chefs the opportunity to demonstrate proficiency in front of a panel of judges.
Six teams from across Northern Ireland came together to compete at the Belfast Met, going head-to-head with RN Submarine Flotilla Teams, with the team from the South Eastern Regional College coming out on top.
The challenge was to produce a delicious, high-quality, three-course meal, with "front of house" students also being tested on their knowledge and technical serving skills.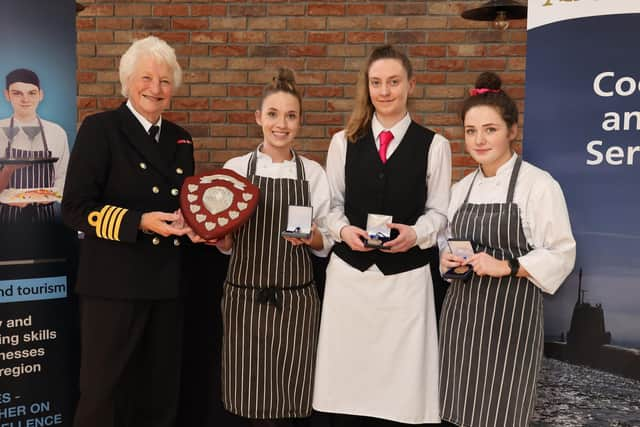 The teams were given a budget of £150 and worked under tight time constraints to come up with their creations.
The guest of honour for the event was Dame Fionnuala Jay-O'Boyle DBE DStJ and was hosted by Brig Andy Muddiman ADC (Naval Regional Commander Scotland and Northern Ireland) and Cdr Rob Milligan RN (Senior Naval Officer Northern Ireland).
Cdr Milligan said: "This first competition of its kind for the Royal Navy in Northern Ireland has allowed both talented young hospitality students and Royal Navy Caterers to showcase their talent in front of the judges and invited guests.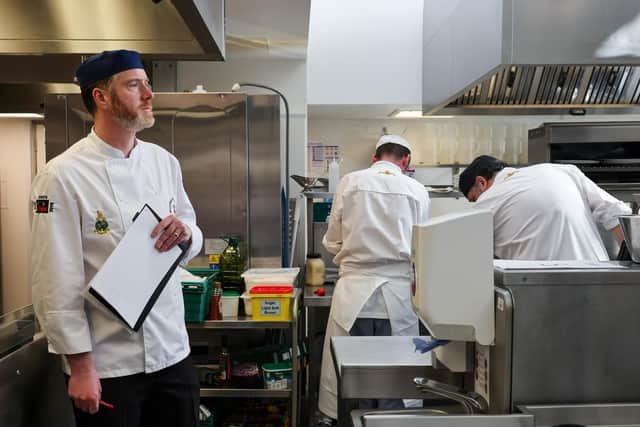 "The standard of service and quality of the food served by the young people was truly exceptional and a credit to the local colleges."
Some of the delicious dishes the inventive chefs created for the competition included: Honey Glazed Duck Breast, Sous Vide Cod with Curried Mussels, Pan Fried Saffron Cod, and Lamb Rump with Anchovy & Wild Garlic.