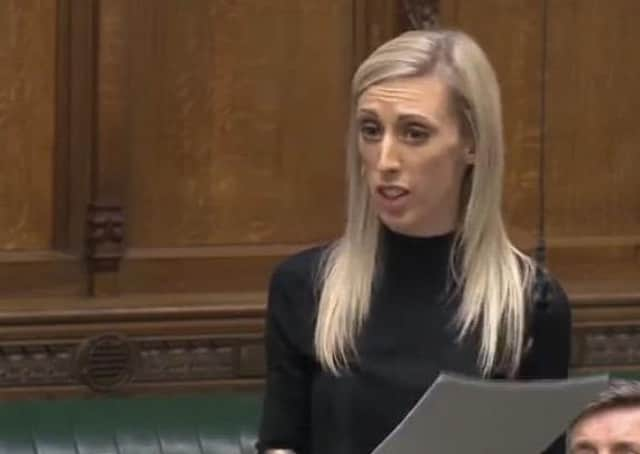 Carla Lockhart
Ms Lockhart said:"Last week when I started the conversation around school re-opening and urged the Executive to prioritise the re-opening of schools,
"I received a lot of support from teachers, principals and parents.
"There is a strong desire amongst many people to see kids back where they should be, with face to face learning and their personal and social development back on track alongside their peers.
"Some however dismissed my call and talked up the transmission of COVID-19 in schools as justification for their continued closure.
"Indeed, this tactic was also employed by some medics who advocate perpetual lockdown, seemingly ignoring all the other serious health implications of such a policy.
"However, we now have learned of the conclusions of the Public Health Agency in relation to transmission of COVID-19 in schools.
"It has concluded that transmissions 'tend to be small scale" in schools. It has also stated that new variants, again much talked up by those wanting to keep children out of the classroom, pose no more risk to children than existing variants.
"This evidence and assessment should be front and centre in the minds of Executive Ministers when they meet this week to review COVID-19 restrictions.
"These are facts, not the latest musings of those who seem to prefer classroom lockdown to classroom learning, who prefer cheap political point scoring to pupil welfare and development.
"I know my colleague Peter Weir, the Education Minister, will be providing a sensible, informed proposal to the Executive this week that reflects his desire to see schools resume. It ought to have the support of all parties."