Glenn O'Rorke, Operational Lead said: "Increased daylight hours can mean the Helicopter Emergency Medical Service (HEMS) respond to more incidents by air and the profile of what the team responds to can change with the time of year.
"In spring and summer, we predict accidents from increased sporting activity, farming and outdoor work, both domestic and commercial as well as serious road traffic collision. Each mission relies on fundraising for the aircraft to lift off."
Air Ambulance Northern Ireland is encouraging individuals, workplaces and friend or family groups throughout Northern Ireland to get active and clock up miles over a one month period to raise funds for missions in its 'Miles for Missions' challenge.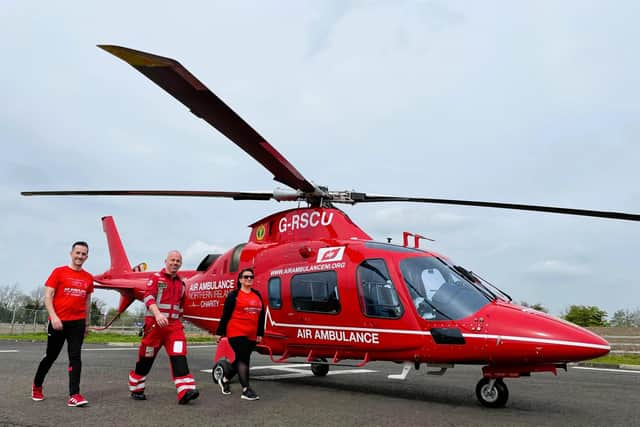 Amy Henshaw, Regional Fundraising Coordinator for the charity explained: "Choose your month, your activity and your distance. Whether it's walking, running, swimming or cycling 30, 50, 75 or 100 miles in one month, your participation will help raise funds for the next critical mission and could save a life.
"Registration is easy through our website and we'll send your fundraising and support pack including an air ambulance branded t-shirt. It's not only the medical crew who saves lives, but the people who support the service. Taking part is completely free, we only ask each person to try and raise a minimum of £100."