The participants included Praxis Care staff, Mid Down and Lisburn District Community First Responders, Magherafelt Women's Group and a class of third year beauty therapy students from South Eastern Regional College, Lisburn.
After participating in the workshop, the beauty therapy students visited St Paul's Court, one of Praxis Care's supported living services in Lisburn for people with dementia or cognitive impairment, to put their new skills to use while providing hand and arm massages.
Betty McClune, a tenant at St Paul's Court, enjoyed the morning of pampering and chatting with the students. She said: "The girls here are well trained to do the job, they're doing very well and we appreciate their efforts, getting our hands massaged and such, I've enjoyed it very much indeed.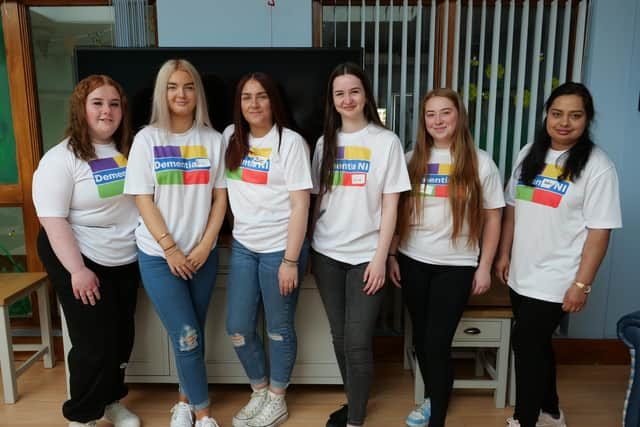 "It shows that there's other people who can help you, and even to sit and listen to your questions and the ins and outs of your days. It helps everybody together to get connected with each other. It also takes us out of our own house and gives me the chance to get to know people as I'm a newcomer [at St. Paul's Court]."
Lisa McCormick Baxter, Lecturer in Beauty Therapy at South Eastern Regional College in Lisburn, spoke about how much the students loved visiting St Paul's Court and getting to know the tenants.
"For the students it's been so beneficial to get out and see what it's like for people who live with dementia, what it's like talking to them and delivering treatments to people, especially those that are struggling a bit with their memory," she said.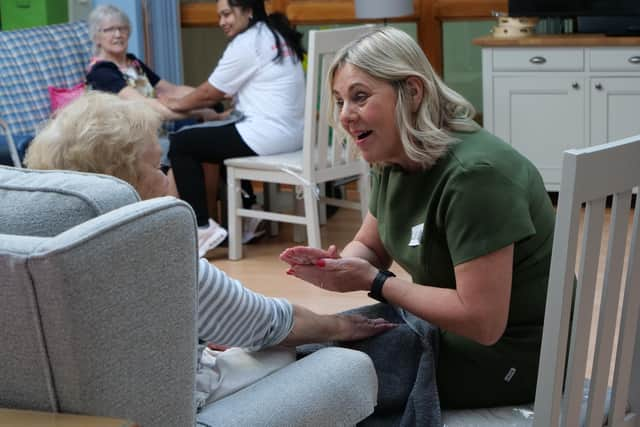 "It really benefits the students and their communication skills because they were so nervous, so it's good for them to come out of their comfort zone, and chat to clients that maybe wouldn't ordinarily come into the salon. It's been really good for them."
Anyone in Northern Ireland who is a carer for someone with dementia or suspected dementia can contact Mrs Smyth at [email protected] or 07811585823 for free support.