Northern Health Trust: most complaints over quality of treatment and care, according to report
The number of complaints against the Northern Health and Social Care Trust has increased during the last financial year.
Watch more of our videos on Shots! 
and live on Freeview channel 276
Visit Shots! now
The Northern Trust's Annual Complaints Report for April 1 2022 until March 31 2023 says the number of complaints received has risen to 840 from 823 during the same period in 2021/22. This figure includes 112 which were brought forward from last year.
During 2022/23, the Trust treated 83,275 in-patients, down from 95,306, the previous year and 523,842 out-patients, up from 327,538, with 150,557 attendances at casualty and minor injury units, an increase from 143,954 and 36,039 day case patients, a rise from 20,287. There were 4,982 domiciliary care packages, down from 6,983 during 2021/22.
There were 3,650 births, a decrease from 3,857. A total of 774 children were being looked after by the Trust with 464 on the child protection register. There were 4,982 domiciliary care packages provided for older people in the community during 2022/23, down from 6,983.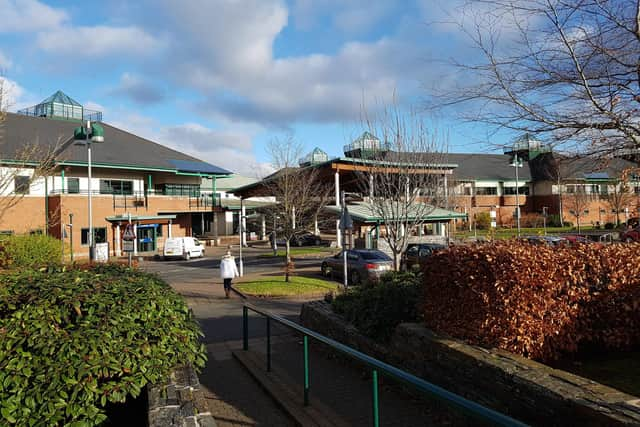 Of the complaints received, six related to independent sector providers/establishments. Overall, the highest number of complaints, 322, were received over quality of treatment and care, followed by staff attitude/behaviour, 132 and communication/information, 131.
Forty-eight were received over waiting lists and cancellation of out-patient appointments, 34 over clinical diagnosis and 27, emergency department waiting times.
Among complaints received was that regarding an elderly grandparent "not receiving adequate food" whilst waiting in the emergency department. The Trust apologised that the patient was "given nothing more substantial during their six hour plus stay".
The complainant was also told the "ward sister also issued a reminder to staff of the importance of ensuring all patients are provided with sustenance especially those patients with diabetes".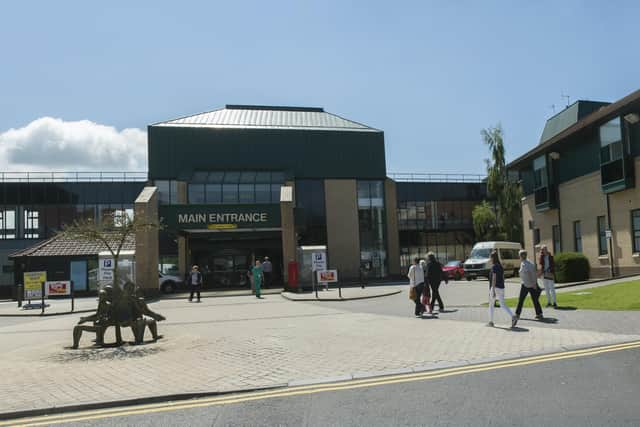 Different Wards
Another example was that of a patient who was admitted to hospital with "severe confusion". "During their time in hospital, they were moved to three different wards and then to a nursing home. On each occasion, the next of kin was not informed and is unhappy with this lack of communication."
The Trust replied that it "apologised and acknowledged that trying to get updated information about loved ones can be difficult". "The teams involved are working on an initiative to improve communication between ward staff and families."
A concern was also raised over an eight-month wait for an appointment with the autism service. The Trust apologised "for the length of wait and to help manage service users' expectations on receipt of referrals going forward, it was decided that patients will be provided with updates when there are significant changes to projected waiting times".
Those who remain unhappy with the response to complaints can refer a complaint to NIPSO (Northern Ireland Public Services Ombudsman). Of 23 cases referred to the Ombudsman last year relating to the Northern Trust, nine were dismissed, one letter of apology was issued and 13 are ongoing. There were 3,404 compliments received by the Trust.
The Northern Trust says: "Compliments are always appreciated as they allow service users/patients' positive experience to be shared with our staff, they also identify areas of good working practice that can be shared with other service areas."
Friendly Way
One said: "I would like to compliment the Occupational Therapy Unit in Coleraine for the capable and friendly way in which I was assessed, I felt very reassured during the whole process."
Another commented: "I have just attended the Breast Clinic at Antrim Area Hospital – what a great set up! Lovely staff, appointment on time, seen by consultant, mammogram, ultrasound and a biopsy with initial results given, all within an hour and a half. Very impressive! Well done all."
In the report. the Trust states: "The Trust values all feedback received from service users/patients including complaints so that we can learn lessons and improve our services. We use this information to provide feedback to service users/patients and staff on the changes and improvements made. Complaints are discussed with relevant staff and issues brought to staff meetings where service improvements are agreed."
A spokesperson for the Northern Health and Social Care Trust said: "Listening and learning from our patients and service users is an important part of our commitment to providing the highest standards of care, and improving experiences and outcomes for our community.
"The publication of our Annual Complaints Report provides an overview of the complaints, compliments and feedback received by the Trust. We want to be open and honest around the health and social care we provide, and actively seek feedback from our patients and service users as part of our commitment to excellence, learning and continuous quality improvement."
Michelle Weir, Local Democracy Reporter