The team were awarded the BACPR/NACR certification status in October 2022, for another consecutive year as the Accreditation is reviewed yearly by the National Audit of Cardiac Rehab (NACR).
This prestigious award is well deserved by the team, as they have worked consistently to deliver and improve the quality of service to their patients and meeting the standards set out by the British Association for Cardiovascular Prevention & Rehabilitation (BACPR).
The National Certification Programme for Cardiac Rehabilitation is a joint project between the BACPR and NACR that has been running since 2018. The Award has been designed to demonstrate that evidence based and consistently high cardiac rehabilitation and prevention programs are delivered in centres across the United Kingdom.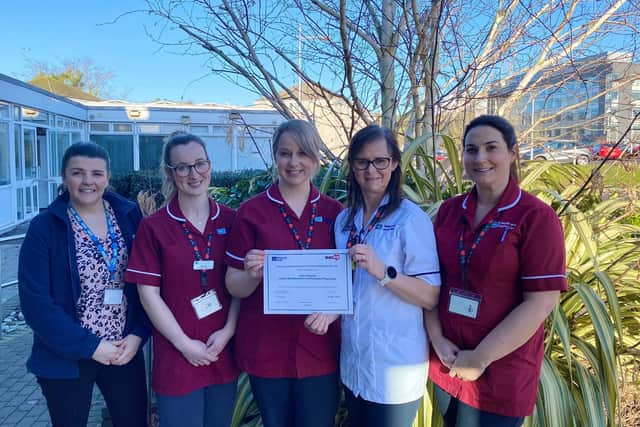 Cardiovascular disease is a long term condition. Saving someone's life following a heart condition is vital, but giving them a fulfilling life that is worth living is equally important. The aims of cardiac rehabilitation and prevention are to provide the patient and family with the skills and knowledge to self-manage, facilitate recovery both physically and psychologically and educate to reduce the risk of further cardiovascular events, as well as achieving an absolute risk reduction in cardiovascular deaths.
Commenting on the award, Cardiac Rehabilitation Co-Ordinator, Ashleigh Leith said, "I am incredibly proud of the team for receiving this National Certification again. Our patients really feel the benefits from the care they receive at the Cardiac Rehabilitation Service."