Step Up Step Down involves Family Support Foster Carers working closely with families as and when they need them, in order to keep families together and prevent children entering the care system.
Parents who have used the service insist it really works because Foster Carers step up and step down but they never step away.
Since it was introduced seven years ago, it has significantly reduced the number of children taken into care, making a real difference to the lives of children and families in the South Eastern Trust area. This child-centred, trauma-informed service has helped more than 180 children on the edge of care, to stay together with their birth families.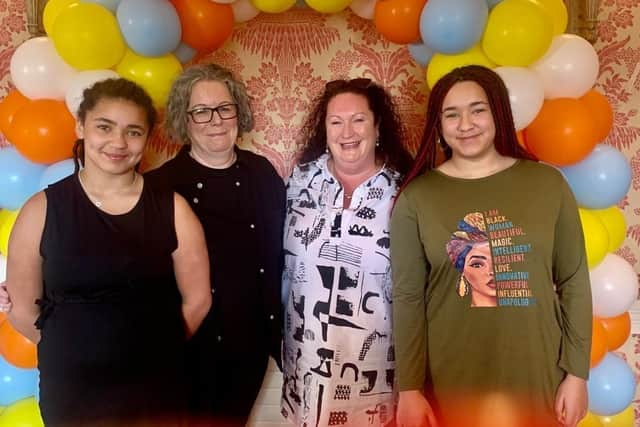 Noeleen Thomas described the Step Up Step Down service as a vital tool to help her and her family stay together. She said, " Step Up Step Down was a lifeline, it pulled me out of a dark place, my family was falling apart and I thought I was failing as a parent.
"The service helped support me and made me aware I was not failing as a parent, I was struggling. They put tools in place for me and showed me how to work with the children. Adeline came into our lives and made us a family again. "
Family Support Foster Carer, Adeline Lansdell who helped Noeleen added: "I have been working in Step Up Step Down for five years now and it has been a privilege to have supported Noeleen. I would love to see this service rolled out across Northern Ireland, to provide extra support to families that need it most."
The aim of Step Up Step Down is to nurture the whole family, enabling parents to build and sustain positive relationships with their children, develop meaningful connections in their local communities, combat social isolation and develop a sense of belonging.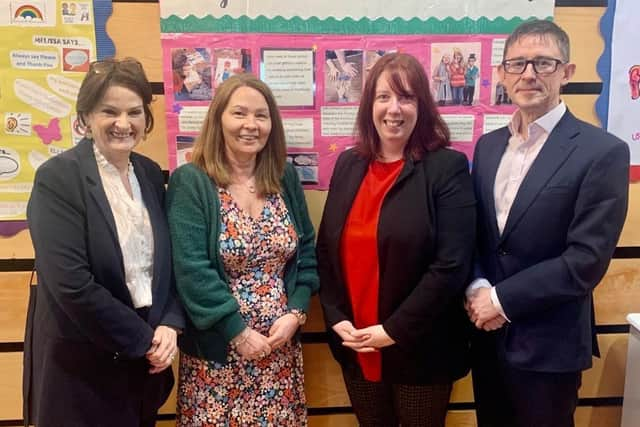 Deputy Permanent Secretary, Department of Health, Peter Toogood, praised the initiative as "visionary" adding: "This is exactly the type of transformative care that we need in Northern Ireland. This is a great example of thinking differently."
Head of Fostering, Adoption and Permanence in the South Eastern Trust, Nuala Hanna hopes this vital service, which is now being piloted in Wales, will be rolled out across Northern Ireland.
"This service is special because it really works," she said. "Families tell us all the time how supported they feel, we see children flourishing safely within their families, rather than coming into care and we can see the difference it makes, keeping families together."
The Head of Step Up, Step Down with The Fostering Network, Jade Irwin added: "The Fostering Network is immensely proud of this service. Along with the Trust, the Family Support Foster Carers and the families are working together in true partnership, we see outcomes which are transformational, long-lasting, and positive for children and families."