The women, all of whom are volunteers at The Changing Room, Christian Aid's charity shop in Garvagh, plan to cover the distance in stages during May while carrying buckets of water around the village and through the nearby forest.
Their walk to mark Christian Aid Week is inspired by Rose Jonathan (68), a widowed grandmother from Kenya where severe drought and a changing climate mean that she must spend up to seven hours a day walking to fetch water for her family and livestock.
The women plan to begin their walking challenge on May 14 and will complete the remaining distance by the end of the month, walking one kilometre for each year since the charity was founded 75 years ago.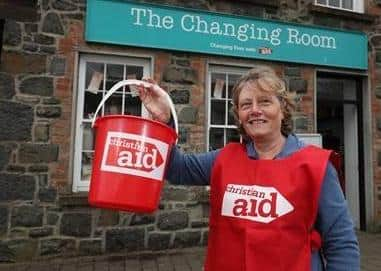 Leading the challenge is Rachel McCormick, the Garvagh shop's founder and its volunteer manager.