It's part of the BBC's Let It Grow initiative, to inspire new growers, both young and old, to discover the joy of planting and growing, and encourage them to turn grey spaces into wild and colourful places to help support British wildlife.
Dobbies' Horticultural Director, Marcus Eyles, said: "We're delighted to be supporting this fantastic initiative by the BBC. Spring is a great time of year to get gardening and we're excited to see the nation's gardens bloom and the wildlife flourish with our free seeds."
Marcus also shares his top tips for sowing these seeds, he said: "Calendula, Borage and Nasturtium are fuss-free plants that are easy to sow and care for and great for injecting some colour to your garden. As we approach the warmer months and the sun heats the ground, it couldn't be a better time to sow these seeds.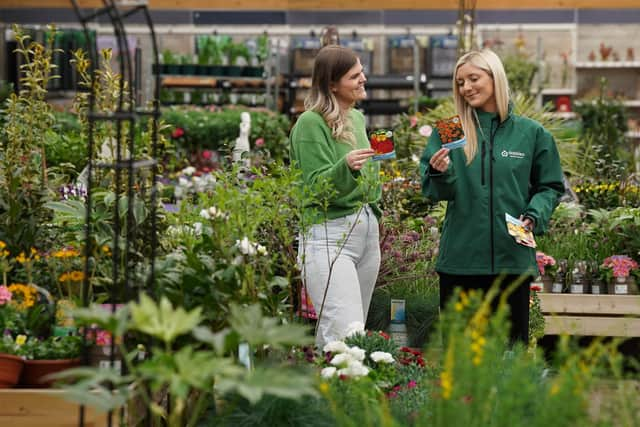 "At Dobbies, we recommend sowing your seeds inside, under a cover or in a greenhouse to maximise the success of germination. Once the seeds have grown to be bushy young plants, and the frosts have finished, then they are ready to be planted into your outdoor pots or borders."
Thompson & Morgan are supplying the seeds in partnership with Dobbies and customers are encouraged to visit Dobbies' Lisburn store to collect a free packet. Seeds will be available on a first come, first served basis, from Monday March 27 to Sunday May 28, while stocks last, from the customer services desk.