Appeal issued for people who can offer young people aged 16-21 a caring home
HSC NI Foster Care is looking for supported lodgings hosts in the Lisburn, North Down, Ards and Downpatrick areas who could offer young people aged 16-21 a caring home.
Watch more of our videos on Shots! 
and live on Freeview channel 276
Visit Shots! now
Supported lodgings is a semi-independent type of accommodation where a young person is given the opportunity to live with a host family or individual who guides them on their journey to independence.
Hosts help young people develop life skills such as cooking, basic DIY, managing money and household bills in preparation for moving to their own home when they are ready.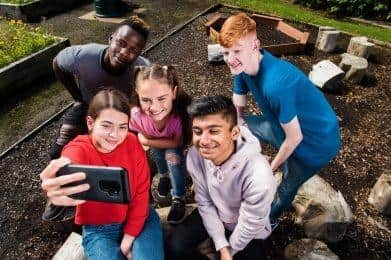 Young people who require supported lodgings include those moving on from foster or residential care, young people who may be homeless or experiencing difficulties at home, and young refugees who arrive in Northern Ireland without a parent or guardian. These young people may be engaged in education, training or employment and will be in need of advice and support.Tyler moved into supported lodgings towards the end of 2022, he explained, "My host is my friend and mentor, she has been really important in helping me to seek out opportunities that I have never had before."I really appreciate her helping me to learn how to clean, cook, budget, care for pets and plan for my future. She has provided me with the chance to become part of an extended family that have accepted me for who I am, encourages my education and helps me to communicate more effectively to get the things I am entitled to or want to pursue."As most young people are aged over 16, hosts can work as long as they have enough flexibility to support a young person, attend some appointments and undertake training.Tyler's Host Luna was motivated to do what she could to change the narrative for young people who have been victims of their circumstances.
Luna explains: "My role as a Host is very fulfilling, I offer practical life skills and support, guiding the young man I look after in a variety of matters including; budgeting and meal planning, teaching him boundaries, home routines and a good model of practice for running a home. Promoting participation in education, family activities and mentoring him to meet his own personal needs, incorporating; hygiene, nutrition and self-care.
"I act as an advocate, liaising with professionals on his behalf to ensure his voice is heard and to assist him in overcoming hurdles to get what he is entitled to while building his confidence and sense of self-worth."Like all foster carers, hosts receive ongoing support including a weekly payment to contribute towards rent, food and utilities, a dedicated support team and training opportunities. We welcome enquiries from people from all backgrounds, and in particular families or individuals from ethnic minority communities.If you have a spare bedroom and would like to find out more about supported lodgings, more information about supported lodgings is available on the Adoption and Foster Care website. Visit: adoptionandfostercare.hscni.net online to find out more information, including how to get in touch.