Arunas Griskevicius (43), from Lisgobban Road, Benburb, was said to have asked the officer to "suck my d***" and if she had sex regularly.
Griskevicius was placed on Probation for two years and ordered to carry out 100 hours of Community Service.
He admitted charges of sexual assault and criminal damage arising out of the incident on July 30 last.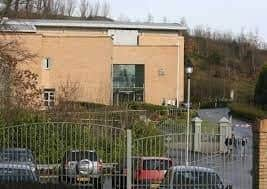 The defendant also admitted assaulting a police officer, attempted damage of a police cell van, disorderly behaviour, resisting police, and attempted damage of a cell on July 24 last.
Prosecuting counsel said on July 30, police had been tasked to concerns about a male who had not been seen for four days. She said they located the defendant sitting in a BMW car in a field at Moy and arrested him for an offence not being proceeded with.
The lawyer said during transportation the defendant made sexualised comments to the arresting female officer asking her to "suck my d***" and if she had sex regularly.
She said the defendant rubbed his knee against her leg and continued to make sexualised comments which made the arresting officer very comfortable.
The prosecutor said the defendant later urinated in a police cell which required a deep clean.
During interview Griskevicius told police he just did bad things he did not mean and that it had been a bad joke.
He also said he had been "screaming and shouting" and had to urinate as there was no toilet.
In relation to the incident on July 24, counsel said police were on mobile patrol when they saw the defendant fighting with another male and intervened. She said he had thrown a blow at a constable's head and had grabbed on to his leg and would not let go.
A defence lawyer explained Griskevicius had apologised to the police for his behaviour.
He said the defendant had broken up with his partner and had been drinking too much..
District Judge Michael Ranaghan remarked that one of the incidents involved the "sexual degradation of a female police officer" in which his motivation had been sexual and the officer had perceived it to be such.