The 'All out strikes' will start from Thursday, 20 April and are set to last for seven days.
A spokesperson for the union GMB said: "Road Service, Rivers Agency, Forest Service and the Environment Agency workers will strike for seven days from Thursday.
-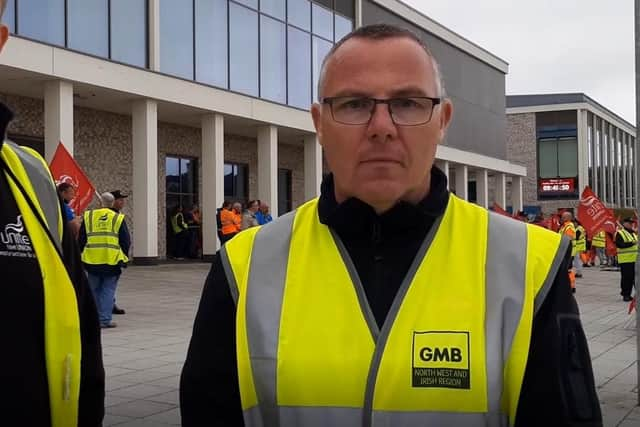 -
"The workers have been offered a huge real-terms pay cut – at just two per cent. For many workers this is as little as £500 over the year."
Alan Perry, GMB Regional Organiser, said: "These workers deserve a decent wage. But many are pennies above the minimum wage for their vital work.
"The Westminster Government needs to get serious and give them a fair pay offer."
There has been wide concern recently about the current condition of many roads across NI including a plethora of potholes many in a dangerous condition.
The Department for Infrastructure issued a statement advising of 'disruption to the public services it has responsibility for over the next seven days as a result of all out strike action by a number of trade unions'.
A spokesperson said: "While contingency arrangements are in place, to limit potential impacts as much as possible, this strike action will affect many of our routine and emergency response functions including:• Repair of serious infrastructure defects such as manhole collapse or potholes;• Significantly reducing our capacity to respond to flood emergencies;• Significant delays in responding to calls to the flood incident line;• Prioritisation of assistance to those incidents with most impact to life and property;• Response and clear-up operation when there are incidents on the road such as oil spills or unexpected debris;• Drainage infrastructure clearing and cleansing.
"Unfortunately the Department will be unable to provide the minimum number of crew needed to safely operate the Strangford Lough Ferry Service and has no option but to suspend services during this period of industrial action," said the Department for Infrastructure spokesperson.