The new facility at Annesborough Industrial Estate looked all set to get approval as officials gave the proposals from Morgan McLernon to build the extensive new warehouse and head office the green light.
-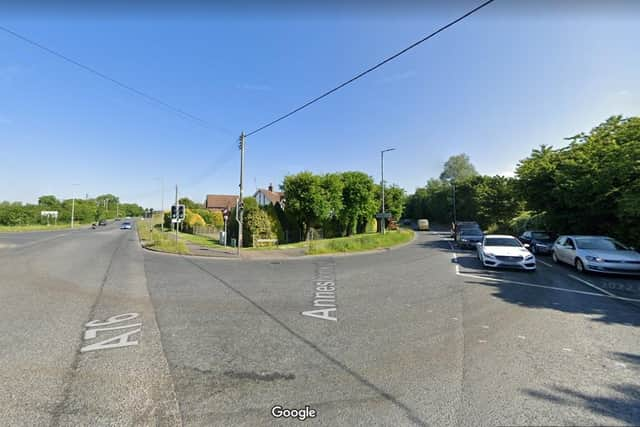 -
However residents in the four residential estates close to the Industrial estate have voiced 'outrage' and accused Armagh, Banbridge and Craigavon Council of 'prioritising industrial development' and 'compromising' their safety and 'destroying' their environment. More than 200 residents signed a letter voicing their strong objection to the plans.
Currently the application is for a frozen, chilled and ambient food storage warehouse and distribution facility and ancillary new head office, service yard, overflow parking area, fuelling bays, wash bay, guard lodge, wash tank, substation, employee and visitor car parking area.
Plus the retention of the existing boundary wire mesh, palisade and chain link fencing with new paladin fencing on parts of northern, western and eastern site boundaries and proposed landscaping scheme.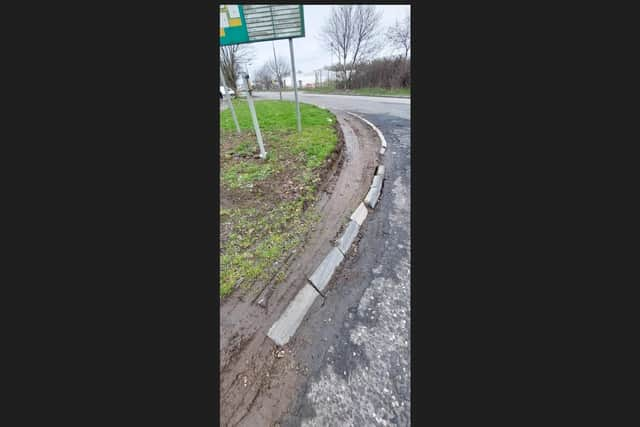 The residents claim that, if approved, it could mean hundreds of additional lorries driving through their neighbourhood.
David McCrea who lives in The Grange said an expansion by Morgan McLernon Transport at the industrial site would mean even more traffic which 'will be detrimental on people's health and well-being'.
"Because The Grange development is close to the traffic light junction, there is increased noise and air pollution as lorries sit at the traffic lights for long periods of time," said Mr McCrea. "There is a balance to be sought between business and residential but if this plan is approved it will be heavily skewed towards business and in particular transport. We believe this totally changes the character of the whole area as well as having a detrimental effect on wildlife."
Grace Carville said "I have lived beside the Industrial estate for 30 years and have never experienced this level of heavy haulage on the Annesborough Road. The Industrial estate has exploded with heavy haulage becoming a regular feature of our day to day living. This proposed development will pose a risk to the quality and character of our area and elements that contribute to our overall enjoyment of our area.
"Council's planning department continues to grant applications to developers to build more homes within close proximity to the Industrial estate and also granting applications to bring heavy haulage to the area. There has to be recognition of residents' human rights."
Ciera McCrory, who has lived in the area for more than 25 years, said she very rarely walks there because of safety concerns due to the expanding industrial estate.
"I'm increasingly worried about the danger on the road because of speeding lorries," she said.
Noeleen Gorman and Geraldine Moore, who are neighbours in Drumna Walk, also said they are already worried about speeding traffic on the road. "We also see many lorries going over the speed limit. There is a major danger to children. Its difficult to let children out to play in case a ball for example goes on to the road."
In the neighbouring Turmoyra Court, Geraldine Stevenson said: "I am concerned about the increase in noise levels and traffic from more lorries and cars as my house would be close to the facility. It will bring added pollution to the residential areas."
Mark, an articulated lorry driver for over 20 years, said: "The approval of this application will bring a convoy of lorries to Annesborough Road. DFI's statement that the infrastructure is adequate is a nonsense. No HGV driver in the land can turn into Annesborough Industrial Estate without mounting the kerb if another HGV is exiting at the same time. Furthermore all HGVs have no choice but to enter the filter lane when turning left onto the Lough Road from the Annesborough Road. A standard HGV is 16.5 metres therefore the driver cannot negotiate these turns with ease. DFI has stated a full standard HGV is 15 metres long, a poor reflection on the research DFI completed when basic details are incorrect. Clearly an example of rubber stamping a major application with no visits to site to witness the reason the verges on these corners are all damaged."
A spokesperson for Armagh City, Banbridge and Craigavon Borough Council said: "The application was scheduled for consideration at tomorrow's (Wed 5 April) meeting of the Planning & Regulatory Services Committee, but was withdrawn by the council to facilitate a further review and assessment of the traffic impact of the proposal."
It is the latest issue residents have faced in the area in recent months. In January 41 trees which served as a natural barrier between the residential area and industrial estate for decades were felled behind homes in Annesborough Mews. There were no further reports completed to assess the effect the loss of the natural barrier between residential properties and proposed site would have on noise and air quality.
A developer who is erecting another warehouse cut the mature trees down despite planning permission stipulating they were not to be removed, a clear breach of the Planning conditions. "I am looking straight out on to the side of a warehouse" said Martin O'Hagan who lives beside it. "The wildlife has disappeared in my garden. I would throw stuff out for squirrels and they've disappeared."
Residents are voicing their anger that Armagh, Banbridge and Craigavon Borough Council is not enforcing its own conditions that native trees of a similar size and species must be replanted.
Neighbour Louise Toman added, "It seems planners who work for ABC Council have the right to take away my skyline while I work at my kitchen window. A 35ft warehouse is being erected meters from my house depriving me of any daylight"