The litter pick was part of Live Here Love Here, Northern Ireland's community and civic-pride campaign, which recently launched the Big Spring Clean.
Daniel Clarke, Senior Ranger from Lagan Valley Regional Park said: "The equipment that we have been able to purchase with the funding from the Marine Litter Grants will be vital to us in reaching areas that we would not have been able to without the use of the kayaks.
"We are delighted to kick off our first event to coincide with the BIG Spring Clean. The area in which the clean-up took place is rich in wildlife and it is essential as we enter the nesting season to remove as much plastic and pollution as possible that is unfortunately so regularly part of the habitat."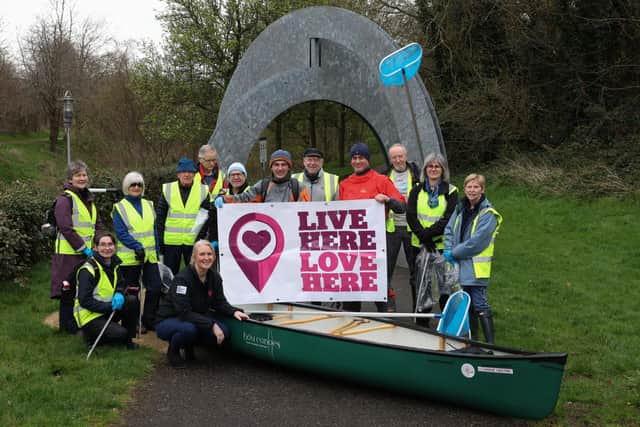 The annual event is now Northern Ireland's largest community clean-up and gathers tens of thousands of volunteers to either take part in scheduled litter-lifting events across the country, organise their own clean-up or signal their support for the campaign by adding a signature to the Live Here Love Here website.
Other Big Spring Cleans which place within the Lisburn and Castlereagh City Council area included a clean-up at Moira Demesne Playground on April 10.
Most of the clean-ups focus on tackling the long-standing litter problem in Northern Ireland, which results in waste materials polluting our waterways and beaches, before making their way into the sea.
Helen Tomb, Manager at Live Here Love Here said: "It is fantastic to see the funding from the Marine Litter Grants making a positive impact to both our environment and our local communities and we are delighted to see the growing cohort of volunteers who actively initiate and participate in clean-ups all year round within the Lisburn and Castlereagh area benefiting from the funding.
"We encourage even more people to get involved in the remaining events which are scheduled throughout April, from families and friend groups, to school groups, community groups and local businesses."