Armagh, Banbridge and Craigavon Councillor Peter Lavery praised all involved in the project which has been in progress for the past two years.
-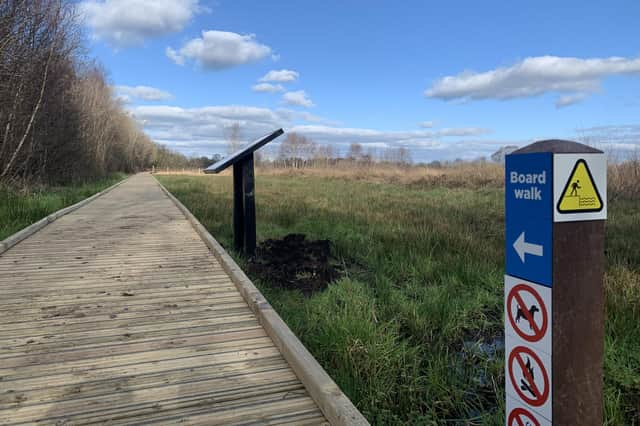 -
The site will be managed by Royal Society for the Protection of Birds (RSPB) and consists of a 1.1km walking trail and 10 vehicle car park.
Cllr Lavery said: "It will come as welcome news to the local community that it is now open for public use. The project will allow residents to get an up close look at a variety of local wildlife as well as gain a greater appreciation of conservation efforts in the area.
"RSPB advise that the site has a no dog policy. This is to protect the rare aquatic invertebrates which inhabit the location. The risk comes from flea and tick treatments entering the water."