Despite this, the stigma surrounding girls' and womens' rugby is harming opportunities that are available for young women who are interested in taking up the sport.
As a rugby player myself, I have seen the development of girls' rugby first hand and the dedication of many coaches to encourage girls to participate in the sport.
However, I have also encountered many negative reactions and opinions that have brought setbacks to any potential progress. I would like to address this stigma and bring light to the increasing uptake of girls' rugby.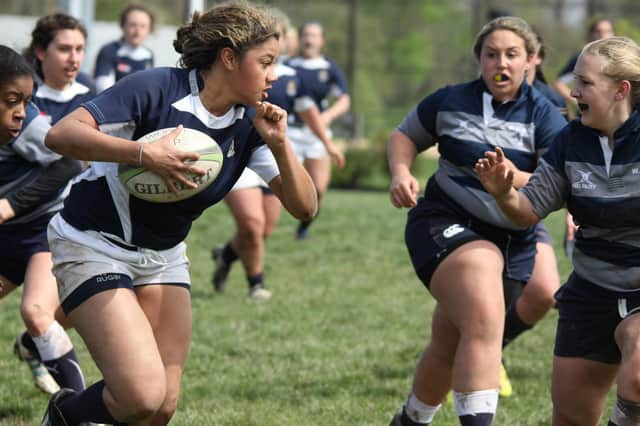 In order to get a player's perspective on this issue, I spoke to Year 12 student Hannah who plays for Portadown. Hannah fell in love with rugby after attending matches with her mum and stepdad, before joining Portadown Rugby Club at 10 years old.
She joined just as the girls' section was starting, and described it as having "very low numbers". This is a common issue that can be seen in many clubs throughout the country, with lots of teams being forced to join with other teams in order to make up enough numbers to play a match.
Hannah said: "At the beginning, we had to play with older girls as numbers were so low."
Within girls' rugby, it is not uncommon for players to share one coach, despite having a wide range of ages within the group. It's often impractical and unfair to the players who are not receiving adequate coaching for their age group.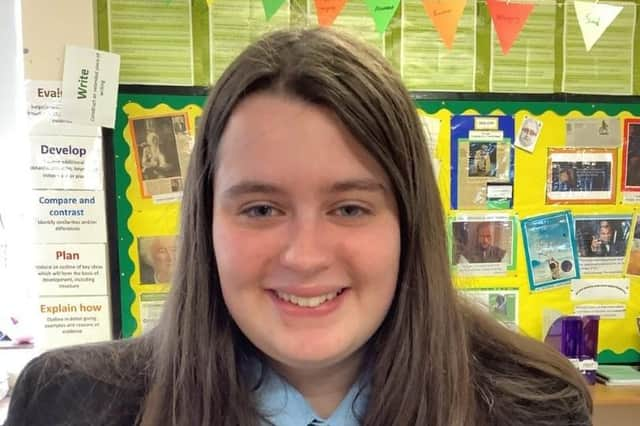 Hannah explained that there has been more of an uptake for girls' rugby since she began playing.
"There are a lot more girls that have started playing through the minis, which means we have more younger players now," she said.
Fortunately, the number of girls joining clubs at an earlier stage has increased, resulting in many clubs having large under 12s and under 14s teams. However, this number is often significantly reduced for the older girls who have much more limited opportunities compared to boys.
Hannah's solution to helping people become more aware of girls' rugby is developing a girls' team for school.
There are currently no extra curricular opportunities for girls' rugby at Portadown College, but Hannah is keen, stating: "There are lots of girls interested. By having a team we would be able to create leagues and win prizes for PC."
Like many female rugby players, Hannah also points out the importance of having the support of male players. As rugby is male dominated, it's vital we are given encouragement by boys and men alike in order to create more opportunities.
Unfortunately, I have seen time and time again boys' teams having priority over the girls, and even on a small number of occasions having to move pitches mid-training session to make way for the boys. There's no doubt that there are more male players, however, these negative attitudes are preventing the girls' sport from growing and receiving adequate funds to facilitate travel costs.
These attitudes are an unfortunate reality for female players who are often not taken seriously within the sport.
Despite girls' rugby, and indeed girls' sport in general, coming on leaps and bounds since I joined, it's clear that there's a long way to go to create a level playing field for girls and boys alike. The Women's Six Nations Championship held last year gained more traction than ever before thanks to huge sponsors such as TikTok.
As women's rugby becomes more mainstream, the development of the female sections within clubs continues to progress. Organisations such as the IRFU and Ulster Rugby have begun encouraging girls to start playing at an earlier age to enable girls to play on the same level as boys. This is particularly important as professional female rugby players are paid around half that of professional male players.
I wanted to understand how coaches view the development of girls' sport, so I spoke to Mr Andrews who has been coaching football within Portadown College for more than 20 years, and several years ago set up a successful girls' football team.
He describes girls as having "much more enthusiasm and interest" when given the opportunity to play football for the school.
"There's different levels of play," he said, "but it's clear they enjoy it much more."
It's clear that the introduction of football for girls within Portadown College has been met with great success. When I asked Mr Andrews about what steps could be taken to improve sporting opportunities for girls, he explained that it's often hard to encourage girls to try a new sport, but that representation plays a key role.
"The success of women's football and the exposure of it on TV and the media definitely helped girls to try it," he said.
This appears to be a common theme within female sport, and demonstrates how female role models within sport are vital for young girls interested in playing.Women and girls' rugby is a hot topic with the development of teams across the country. Despite this, there still appears to be setbacks and a lack of opportunities for female players that need to be addressed. It all starts with changing the attitudes of fellow players, parents, coaches and those with authority to create opportunities for girls to gain experience in the game of rugby.
After all, we are only as good as the opportunities given to us.