Lisburn CAP manager looks at how you can tackle debt and help your mental health
Paul Bailie, CAP manager for Lisburn explains why debt advice and mental health go together.
Watch more of our videos on Shots! 
and live on Freeview channel 276
Visit Shots! now
Tuesday October 10 was World Mental Health Day. To mark the occasion Money Saving Expert Martin Lewis presented a live special on ITV as part of the Getting Britain Talking campaign.
It was a powerful and moving programme and included how he had crusaded against the effects of mental health on the poor and sought practical ways to help.
Since he launched his Money and Mental Health charity in 2016 he and his team have secured debt respite for people receiving mental health crisis care, changed out of date rules that forced lenders to send distressing debt letters, and secured Government action to tackle online scammers.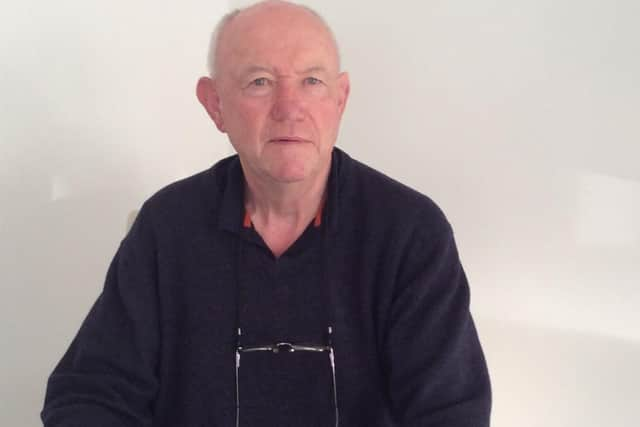 Christians Against Poverty (CAP) was one of the 'not for profit' debt agencies Lewis recommended. He went further and praised CAP for their commitment to dealing with the clients emotional well being.
CAP takes the issue of helping debt clients with mental heath issue very seriously and when it becomes apparent that a client needs assistance I as a Debt Coach work through the following queries as part of the CAP Enhanced Support Referral scheme.
The aim is to build on the information already provided, and help CAP to understand the client's personal circumstances, how these impact them and therefore what further support may be helpful.
It's really important that the client is a part of this process to ensure it is as effective as possible, and consists in answering the following questions.
1) Could the client provide any additional information about their physical health, mental health or current situation
2) How do these things impact the client's capacity to work with CAP? Are they able to understand the CAP process and make decisions? Is there anything which can help with this?
3) How do these things impact the client's capability to work with CAP? Are there things they find hard to do as part of the process? Is there anything that can help with this?
4) Is there anything else that is helpful to know about the client's current situation or recent life events? What support do they have in place currently? Is the situation stable? Are there any factors not already covered?
5) Would the client be comfortable giving permission for someone else to discuss their case with CAP? This person can't make decisions for the client, but they would be able to pass on information to CAP, discuss the situation with CAP, and CAP may ask them to help gather information or explain things to you if that would be helpful.
Unless you have been involved in working for/with CAP you will have little idea how much effort goes into ensuring we get the best possible results for our clients, whilst making the process comfortable and productive.
I am very proud of what the local Lisburn CAP debt team does to release the stress and strain on the poorest in our community.
Lisburn is doubly blessed by having a Community Money Advice team at the Food Bank who offer debt and money advice and work closely with us.
So the next time you become aware that someone in debt is suffering mentally you can refer them with confidence to CAP by phoning 0800 328 0006.