A sandstone block which formed part of the historic North Gate in Carrickfergus will be returned to the town in advance of the coronation of the King and the Queen Consort Camilla on May 6.
The sandstone block had been removed for repair following a road accident in 1979 when a lorry was in collision with the North Street landmark and on completion, it was taken into storage by the Heritage Environment Division, which is now part of Department for Communities.
Last month, the sandstone block was offered to Carrickfergus Museum where it is expected to go on permanent display following a launch as part of celebrations in the town. Conservation work is required to be carried out at a cost of £6,000.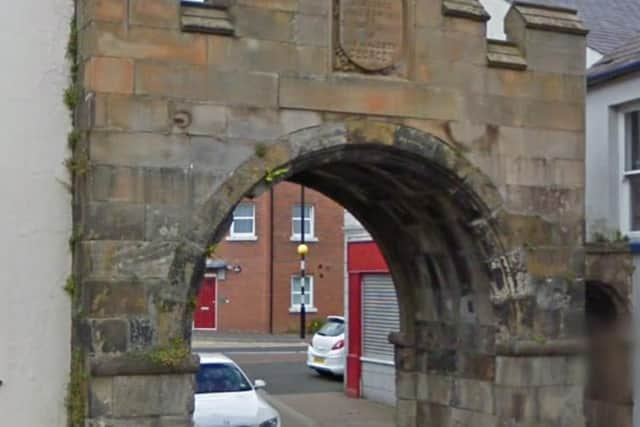 The sandstone block dates back to the restoration of the town wall gate in 1911 when it was carried out to celebrate the coronation of King George V. It depicts a crest of a castle fronted by water and two birds over two of the towers with the inscription "Carraig-Feargais".
Commenting at a meeting of Mid and East Antrim's Borough Growth Committee on Monday evening, Carrickfergus Castle Alderman Billy Ashe MBE said: "I very much welcome the opportunity to bring this back out into the public domain."
Michelle Weir, Local Democracy Reporter