Ballymena-based bakehouse Gold & Browne's delighted to earn coveted Great Taste award for delicious double chocolate brownies
A Ballymena artisan bakehouse which specialises in luxury chocolate brownies has been named among the top food and drink producers globally this year, picking up a highly prized 1-star Great Taste award for its gluten-free double chocolate brownie.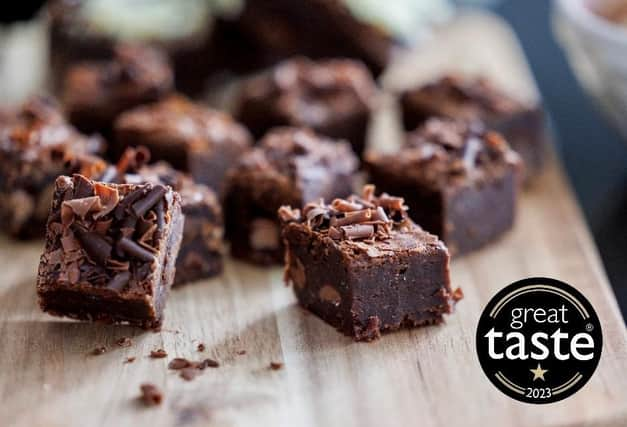 Angela Patterson from Gold & Browne's described the achievement as "a huge moment" for her business.
14,195 products were put through the competition's rigorous blind judging process and Gold & Browne's double chocolate brownie was dubbed "rich and chocolatey, genuinely indulgent, fudgy and moreish" at the coveted food and drink awards.
4,088 products were awarded a Great Taste 1-star – 'food and drink that delivers fantastic flavour', 1,568 were awarded a Great Taste 2-star – 'above and beyond delicious', and 248 were awarded a Great Taste 3-star – 'extraordinarily tasty food and drink'.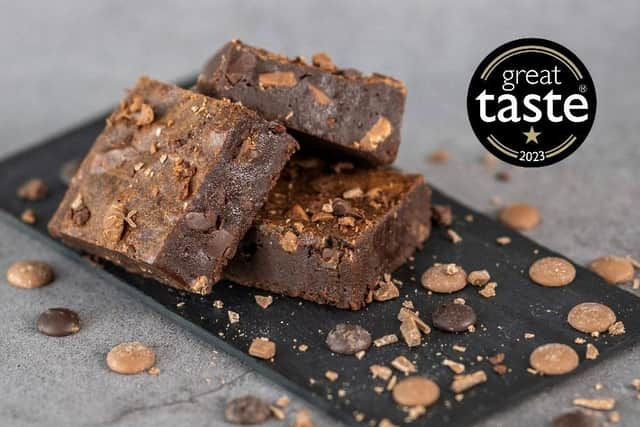 Described as "sweet enough for most palates, but with rich dark chocolate to add some 'adult' notes", this Belgian double chocolate brownie was a big hit with the Great Taste judges.
Made with sustainable Belgian chocolate, local butter, free-range eggs and using no artificial flavours or preservatives, the gluten-free double chocolate brownie was one of 5,904 products to receive a Great Taste award in 2023 - only 41.6 per cent of the total products entered.
Angela Patterson said: "I am thrilled to have won a Great Taste award for my gluten-free double chocolate brownie. I have dreamt of this moment and I am so proud to be adding the prestigious black and gold Great Taste badge of honour to our brownie range.
"I established Gold & Browne's in May 2021 from our home kitchen and have expanded into a dedicated gluten-free bakehouse where I bake our brownies in a range of flavours for a number of sales outlets; online shop www.goldandbrownes.com, corporate gifting and our events sector – we attend a number
of events through FoodNI, and many quality NI artisan markets.
"So to be where we are today is truly a dream come true. Being recognised with a Great Taste 1-star means so much to independent producers such as myself, as it makes all the hard work and determination worth it!
"Great Taste is the most recognised accolade for taste and quality in the food and drink industry, so it's a huge moment for the business!"
Great Taste is the world's largest and most trusted food and drink accreditation scheme. It supports and promotes food and drink producers, large and small, giving buyers and food lovers in the UK and overseas reliable recommendations for great tasting food.