The Live Here Love Here BIG Spring Clean litter pick will be held at Trooperslane beach on Sunday (April 30).
It follows on from a similar initiative which saw Larne-based renewable energy firm RES at Glenarm Marina and beach on April 21 to help tackle litter pollution at the Blue Flag-winning site.
The RES team joined civic-pride campaign Live Here Love Here in filling over 10 bags of litter, removing the likes of drinks cans and bottles, food packaging and fragments of rope and cable ties. The volunteering came just a day after Seaview Integrated Primary School pupils had cleaned the beauty spot.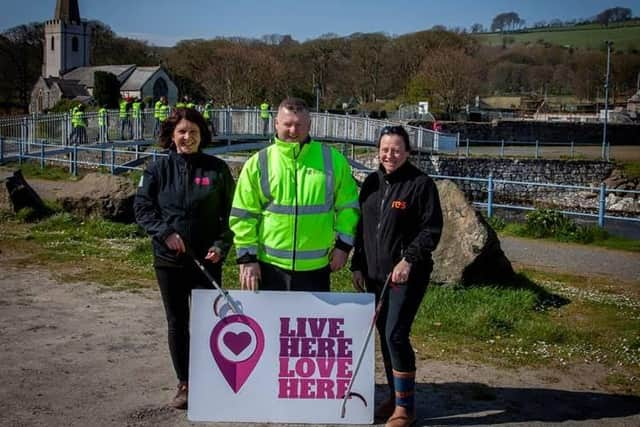 It kicked-off a series BIG Spring Clean litter-picks that RES has supported in Mid and East Antrim locations including a clean-up at Ballygally Beach on April 22 April to coincide with Earth Day.
Helen Tomb, manager at Live Here Love Here, said: "We want to thank all RES staff for doing a fantastic job in looking after a vital community asset that is right at the heart of Glenarm. Local groups and council representatives regularly clean the marina and beach area, but the amount of litter we found shows the scale of the problem that we are facing. That's why we are so grateful to enjoy this important support from a local business like RES."
Lucy Whitford, managing Director at RES, said: "The RES team were delighted to lend a helping hand to the BIG Spring Clean event at Glenarm, but also to provide wider opportunities for the community to come together and combat the litter-pollution problem. These occasions offer a range of benefits to people, the environment and wildlife, and we invite the public to enjoy playing their part throughout the remainder of the campaign."
The litter-lifting event at Glenarm received additional support from council with staff attending to assist in clean-up activities and transportation of waste materials for recycling at the local environment depot.