The group is aiming to raise at least £25,000 to open a community-owned greengrocer in the town centre.
The group plans to open in the summer if it can raise an additional investment of £25,000 to a maximum of £60,000 from individuals, businesses and organisations that want to be part of the venture.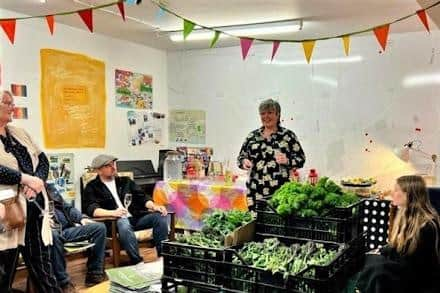 The community share offer opened on April 1 and will run initially until May 13. In an update this week, the group revealed so far almost £10,000 has been raised from 95 members.
Prospective members can learn more about the project at Carrickfergus Town Hall on Saturday at 11.00am.
Speaking previous, Beth Bell, one of the founding members and secretary of Carrick Greengrocers, said: "I am really proud to be a part of Carrick Greengrocers. We know there's demand for good quality local produce from farmers in the area and our shop will be a place that makes that produce accessible to all, offering good value and great service.
"We are funding this through community shares so that for as little as £25, everyone can be a part of building something great in Carrick."
You can find out more and sign up on Carrick Greengrocers' website at www.carrickgreengrocers.org or by emailing [email protected] for an application form.