The club celebrated its 50th anniversary on Saturday, May 20, at Castello Italia restaurant – a fitting choice as it was there the club was founded when the location was then known as the Coast Road Hotel.
A total of 70 people attended including guests from all over Northern Ireland, Carrick-on-Suir, Wexford and Stoke-on-Trent.
John Johnstone, Club President, said: "Over the years the club has raised an incredible amount of money through numerous events to support local, national and international charities such as, Carrickfergus Gateway Club, Good Morning Carrickfergus, Special Olympics Ulster, NI Talking Newspaper for the Blind, Water-Aid and the Lions Ukraine Appeal.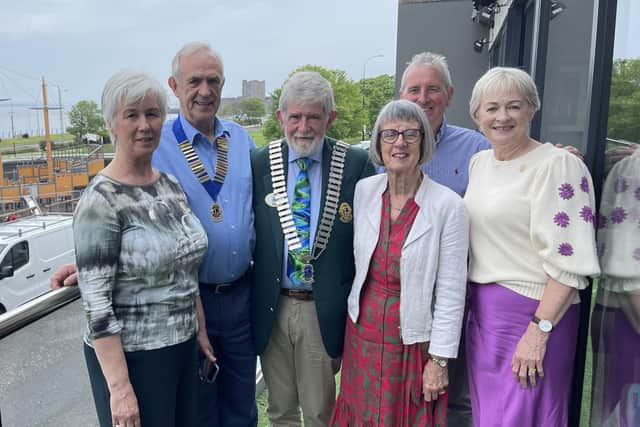 "Such was the success of the event several people asked if they could book for the 60th anniversary!"
Lions Clubs International has 1.4 million members worldwide.