'Close to death with no friends left' Portadown native Aaron Brankin soars in NY city music scene launching new single in Times Square
From being 'close to death with no friends left' Portadown native Aaron Brankin is now hanging out in Eminem's New York radio studio and having his new single 'Tenfold' unveiled in Times Square.
Watch more of our videos on Shots! 
and live on Freeview channel 276
Visit Shots! now
Branko, as he is known in the USA, writes from the heart, a lived experience. He recalls how he had been drinking his life away, was almost destitute but for his girlfriend, friends and family.
-
-
Now he is soaring on huge billboards in Times Square in New York launching his new single plus amassing thousands of hits on YouTube.
Home
The 34-year-old revealed how he grew up in the Obins Street area of Portadown with alcoholism constantly in his life. "I grew up in a single parent home. Mum was an alcoholic. I was no stranger to AA from a young age. I saw my mother in and out and attending detoxes and mental hospitals.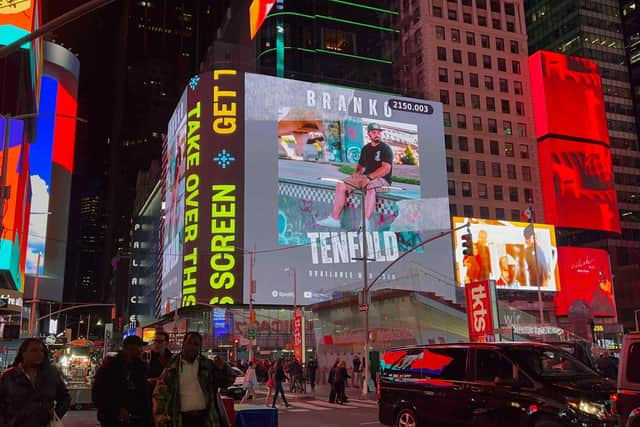 "Later in life I had the same disease. I was running a riot. Been in psych wards all over the world! Rehabs. Jail cells. Suicidal and depressed. I am six months sober now and it's the best place I've ever been mentally. I feel I'm at a pivotal point in my life and want to send a message to other people suffering that there is light at the end of the tunnel. Never give up hope. Talk to someone. People need to hear you," said Aaron who went to Ballyoran Primary School and Drumcree HIgh School.
Music
Music has always been a huge part in Aaron's life. "I was into music for as long as I remember. Always was in the choir and doing drama. I took music as a lesson in high school but it stopped there – under the legendary Mrs Deirdre Savage. She was a great mentor. As well as Mrs McCreesh in primary school. I'll never forget them. I worked in a gym after I left school where I met another mentor – the successful Damian Haddock from Club V02 gym."
Asked about his musical journey, Aaron said: "I was always trying to succeed as a soloist artist. Rap music was my main gig but later I opened up and went from rock to country and that's a big influence on my sound today."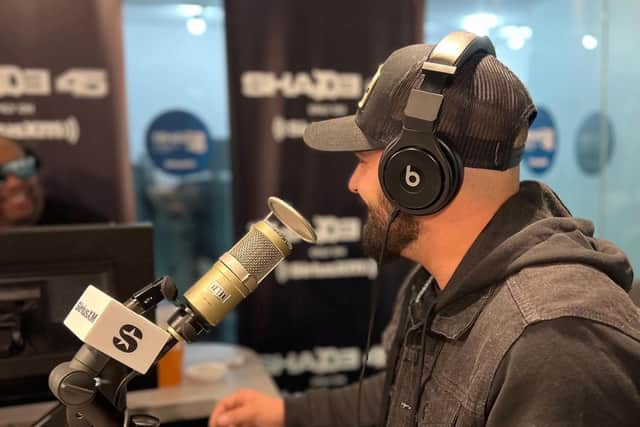 To Aaron music is a life line: "It helps me escape. It never left me anytime I needed it. It's always there. It's loyal."
Soaring
On the rise to fame now, Branko has released his new single Tenfold. "It's about my issues with alcohol and giving hope. I was invited to Eminem's radio station Shade45 on SiriusXM for an interview and released the single there. Also just had a billboard in Times square.
"I've had a lot of support and this has been noticed all over the world. And doors just keep opening. I have some amazing opportunities here as of recently. You'll just have to wait and see what next in the new year," he added.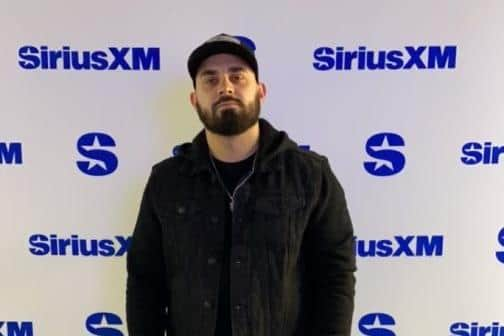 Aaron is so glad of all the amazing support he has had from everyone at home. "I want to thank everyone from home for the support . My family, girlfriend and close friends for sticking by me in the worst times. I'd also like to thank the team behind me including my publicist and media team for all their support."