The coronation of King Charles III and the Queen Consort Camilla will take place at Westminster Abbey on Saturday, May 6 and as a special reminder of this historic occasion the council will be distributing the special coins to schools.
In addition, any babies born to parents resident in the borough in 2023 will be eligible for a uniquely designed commemorative birth certificate.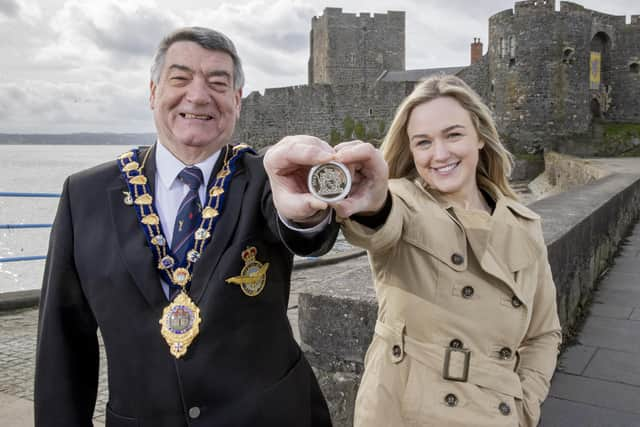 Councillor Cheryl Brownlee, chair of council's Coronation Working Group, said: "I am delighted to announce this unique celebration for children as the coronation approaches. We have already been in touch with schools and will roll-out the distribution of the coins soon.
"The Working Group has been working on finding creative and unique ways of celebrating this historic moment and we look forward to delivering a programme of events and activities designed to be enjoyed by all our residents."
Other activities planned include the lighting up of key buildings, the planting of coronation-themed floral displays, the rollout of special colouring books, tree-planting, jewellery-making workshops, exhibitions and talks.
Members of the public are also invited to take part in The Big Help Out on the bank holiday Monday, which will encourage people to try volunteering for themselves and join the work being undertaken to support their local areas.
Further details will be made available in due course with updates at midandeastantrim.gov.uk/coronation and on council's Facebook and Twitter pages.