A £500 grant scheme has been opened by Mid and East Antrim Council to mark the historic event and application is advised as soon as possible as awards are subject to availability of funding.
The event must take place during the coronation weekend, which is May 5 – 8. The closing date for applications for this category is Friday, March 31, at 4.00pm.
The coronation of King Charles III and the Queen Consort Camilla will take place at Westminster Abbey on Saturday, May 6.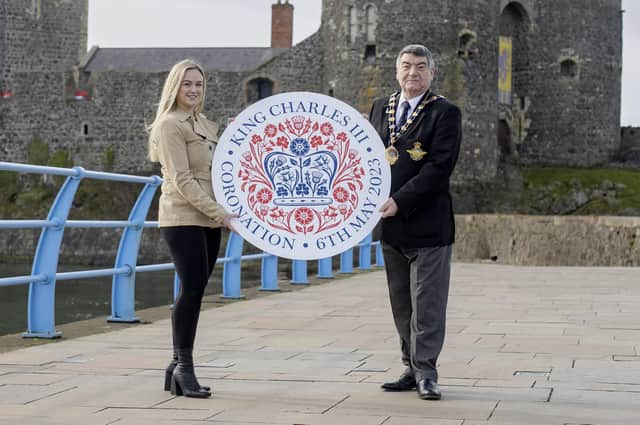 Councillor Cheryl Brownlee, chair of council's Coronation Working Group, said: "We are delighted to announce the opening of our coronation grant fund. This special fund invites groups across our community to apply for financial assistance for events they are planning to celebrate what promises to be a momentous occasion.
"I would encourage all those who are keen to take part to avail of the opportunity as soon as possible, and I look forward to seeing the plans come to fruition in the weeks ahead."
Events List
A list of all council-funded coronation events will be compiled on its website and organisers are asked to tag the local authority in social media posts so that details of their activities can be promoted and shared.
In a statement, council pointed out as part of its duties under Section 75 of the Northern Ireland Act 1998, it is committed to equal opportunities and good relations and welcomes applications from all sections of the community. All awards will be based strictly on the merit principle.
Mid and East Antrim is organising a family friendly programme to celebrate the coronation, ranging from big screen broadcasts, to community grants and activities for schoolchildren.
Other activities include the lighting up of key buildings, coronation-themed floral displays, commemorative coins and special colouring books, tree-planting, jewellery-making workshops, certificates for newborns, exhibitions and talks.
Members of the public are also invited to take part in The Big Help Out on the bank holiday Monday, which will encourage people to try volunteering for themselves and join the work being undertaken to support their areas.